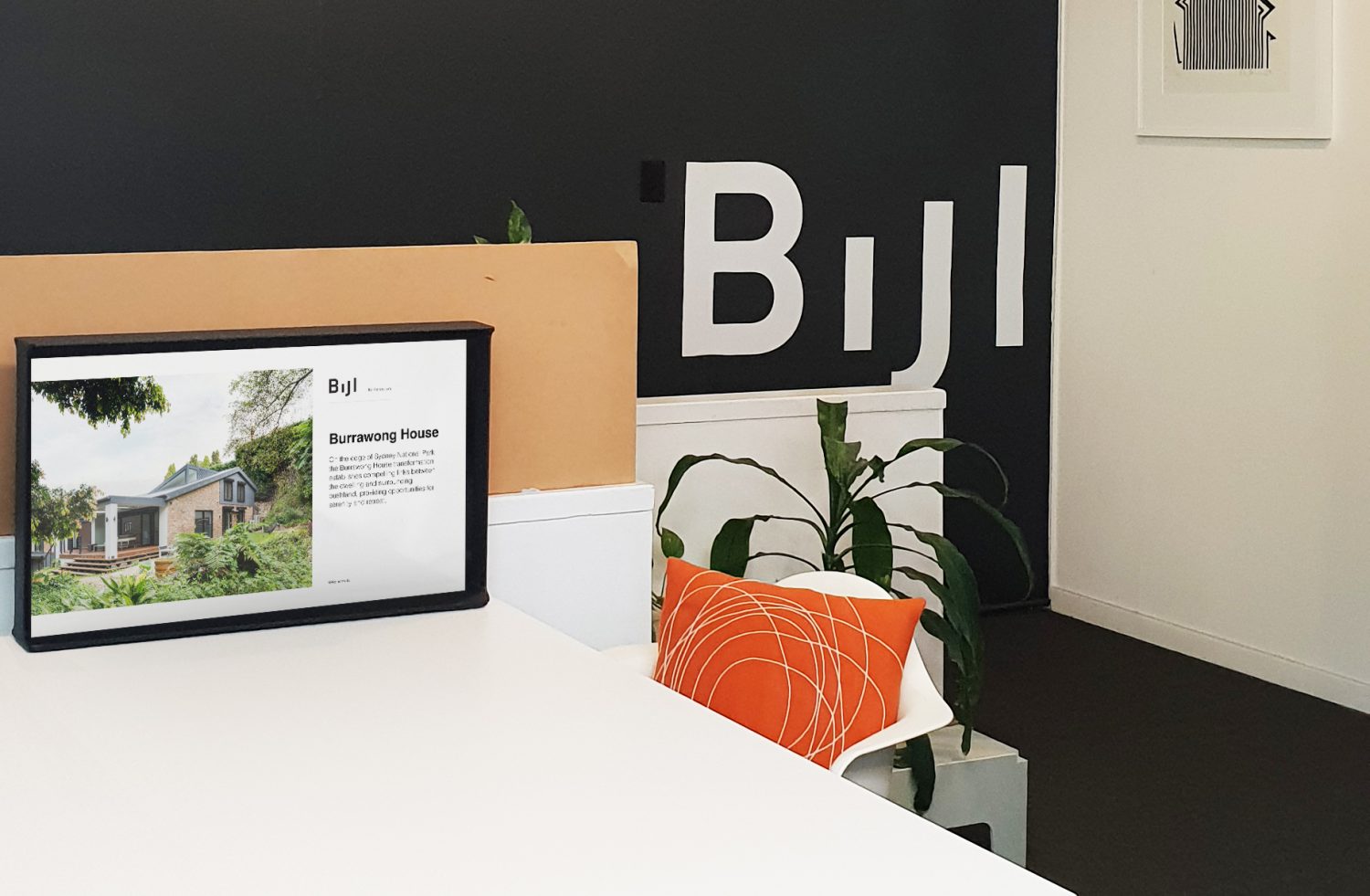 Change is something we cherish at BIJL because it brings new ways of seeing and doing. Hence we jumped at the chance to be one of the first architectural practices in Australia to bring the Built Environment Channel (BEC) into our studio. BEC aims to help practices stay up to date with regulatory, product and industry news via BEC television in each office. BEC installs the screen at no cost to the practice.
We have to admit the television was part of the attraction. As designers, we appreciate design. And so the offer of the Parisian Bouroullec brothers' first collaboration with a technology company was intriguing. After several years of design iterations, the television they created for Samsung, entitled Serif, is a screen that is designed as "a piece of furniture, like a chair – something that you can look at in the round," explains Ronan Bouroullec to Wallpaper*. We'll have one of those please.
Our Serif is visible throughout the office and sits at the workshop table, where we assess samples, prep drawing packages and make models. The automatic feed comes straight from BEC's headquarters in Melbourne, and we're finding it is an incredibly useful portal to what's happening in the wider industry nationally and internationally in real time. A large component of the feed is award-winning international architecture for inspiration. So far, win-win.
Next time you're in the office, take a look.