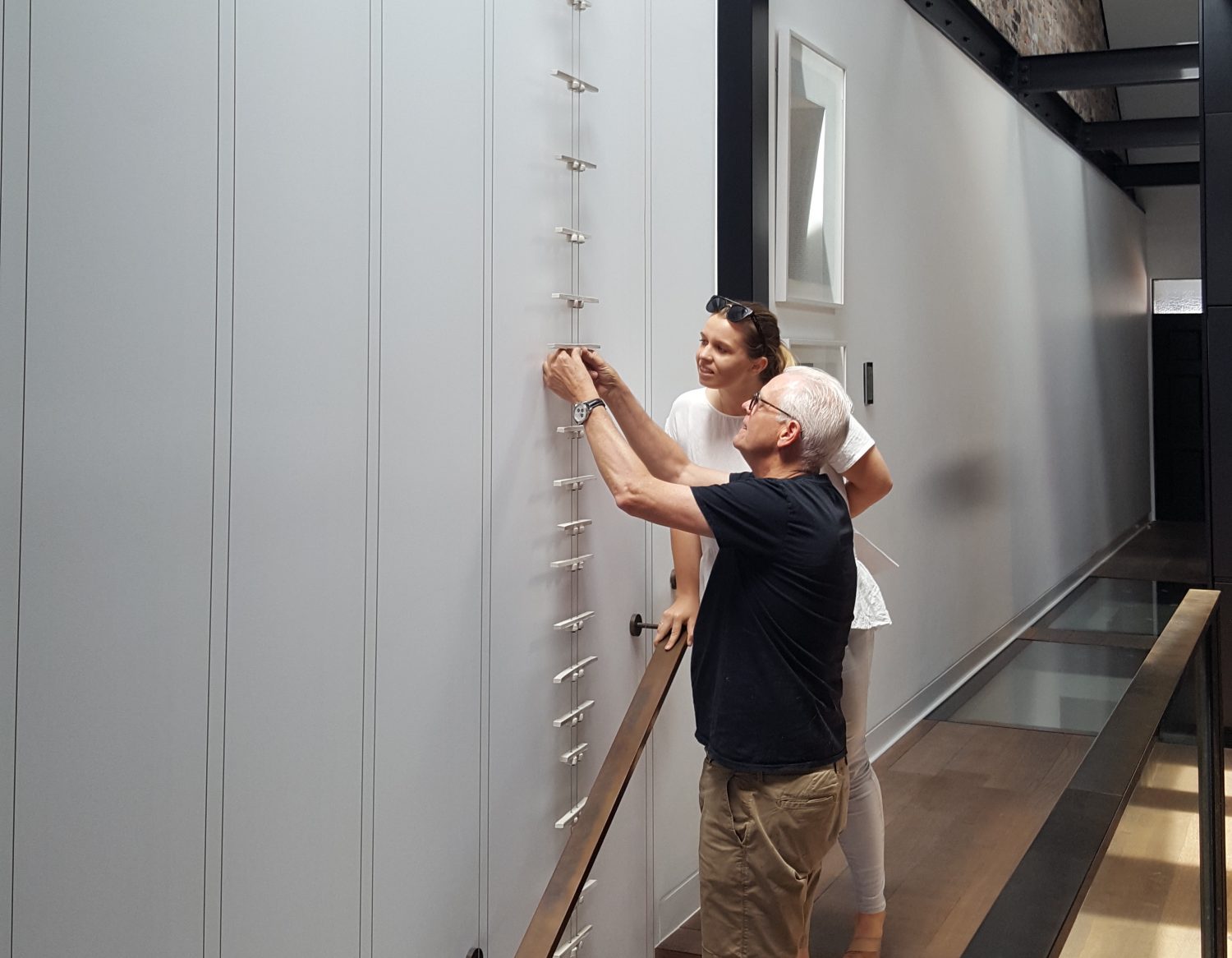 Every project provides new opportunities for exploration, and Doorzien House provided many. Architecture's relationship with art was a central theme of this project. How do we successfully accommodate art in a building, and allow it a meaningful presence?
Sharon and Bob wanted their new forever home to accommodate art collected over a lifetime, with space to add new pieces. We created gallery-style white walls with high ceilings and niches for existing artworks. The cantilevered stairwell, allowing double height wall volumes, was the perfect backdrop for a new feature artwork.
For this space a unique piece that would make the most of the building's natural light seemed most appropriate. (Doorzien has been designed to filter and shift light throughout the day, and the seasons.) We introduced Sharon and Bob to Sydney-based ceramicist Natalie Rosin, who is also a graduate of architecture. The commissioned ceramic tapestry, based on one of Natalie's previous pieces, is a new take on a traditional wall hanging; its three dimensionality will also make the most of the dynamic light interplay in the space.
Work has begun on the prototyping by installing the first ceramic strands. We look forward to sharing the artwork when complete in its entirety.