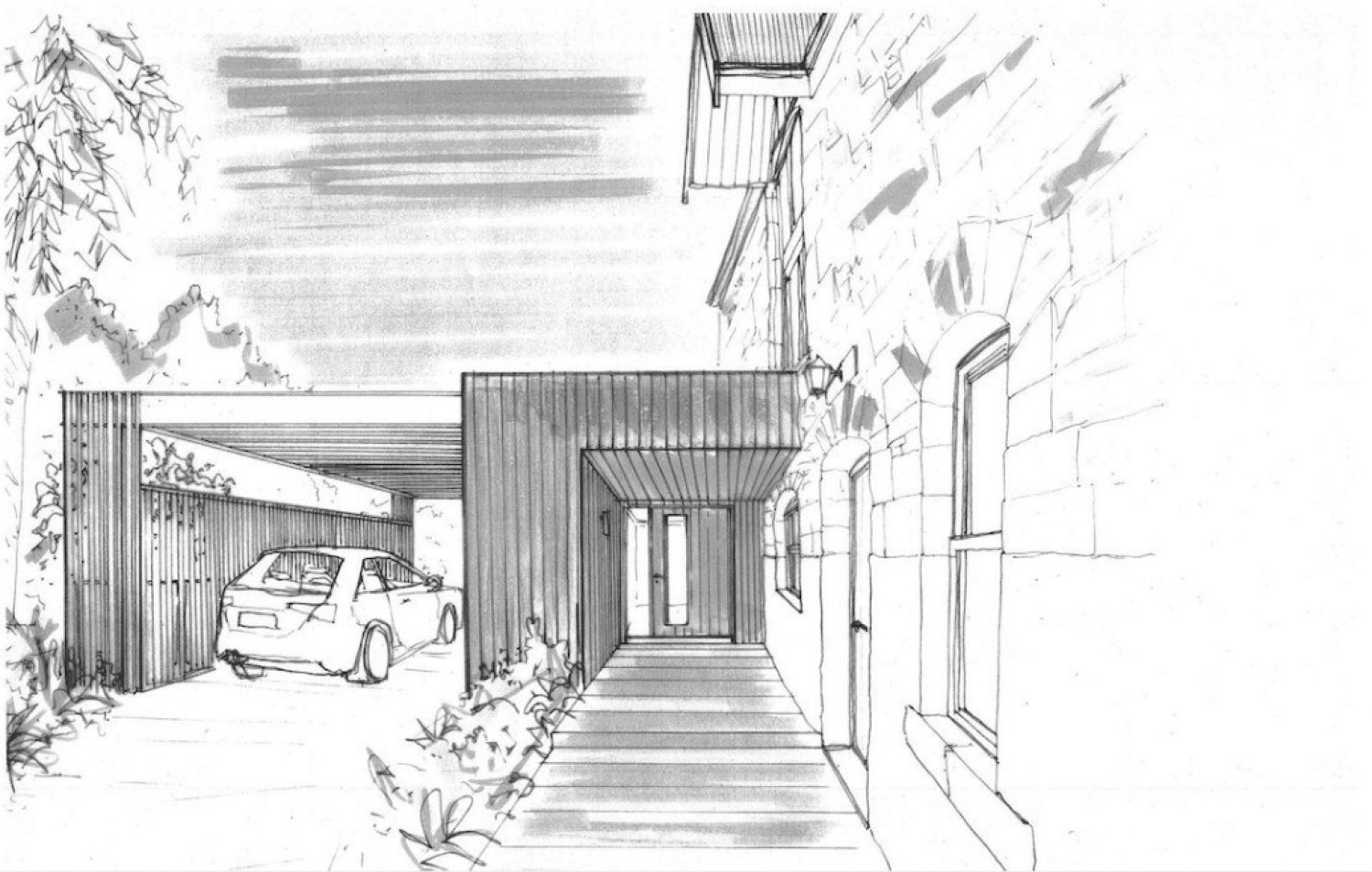 A heritage renovation for an unusual building and site was always going to appeal to Bijl Architecture. When we were approached by our clients to restore their Victorian-era house located in Bendigo, we knew we'd be in for a challenge. A former horse-drawn coach-house for a gold-rush era mansion, the building had been carved off onto an unusual square allotment. An asbestos lean-to laundry was added in the 1970s, and several unsympathetic cosmetic upgrades had left the structure relatively intact but undesirable.
We needed to revive the heritage building, enlarge the home for contemporary living, and accommodate a grand piano in a salon-style environment for the teaching and enjoyment of music.
With the lean-to consigned to history, we took an unusual tack for joining old with new. Instead of adding a contemporary form to the side of the structure, we "wrapped" the coach-house. This means that when you enter the home, instead of a marked division between eras, there is transition: the large openings of the coach-house are celebrated, with views through to the new open-plan living space, with the deck and garden beyond. While the home can be enclosed for cosiness in the cold winters, it will exude lightness and fluidity through its interconnected spaces. The carport addition is also fully integrated, using the overlapping square volumes of the original home.
Materially, the house is simple. For the heritage treatment we have kept the original features and openings of the house – the loft window, the carriage and barn door openings – and renewed them. Restoration of the sandstone walls along with a muted charcoal palette helps establish a unified aesthetic approach, given the home's complex heritage requirements, the need to balance the entry and garaging additions with the two storey building, and its unusual presentation to the street.
The Bannerman House is currently being built by Dan Bahen – BLR Provincial Construction and completion is scheduled for a few months' time.