Architecture in art; art in Architecture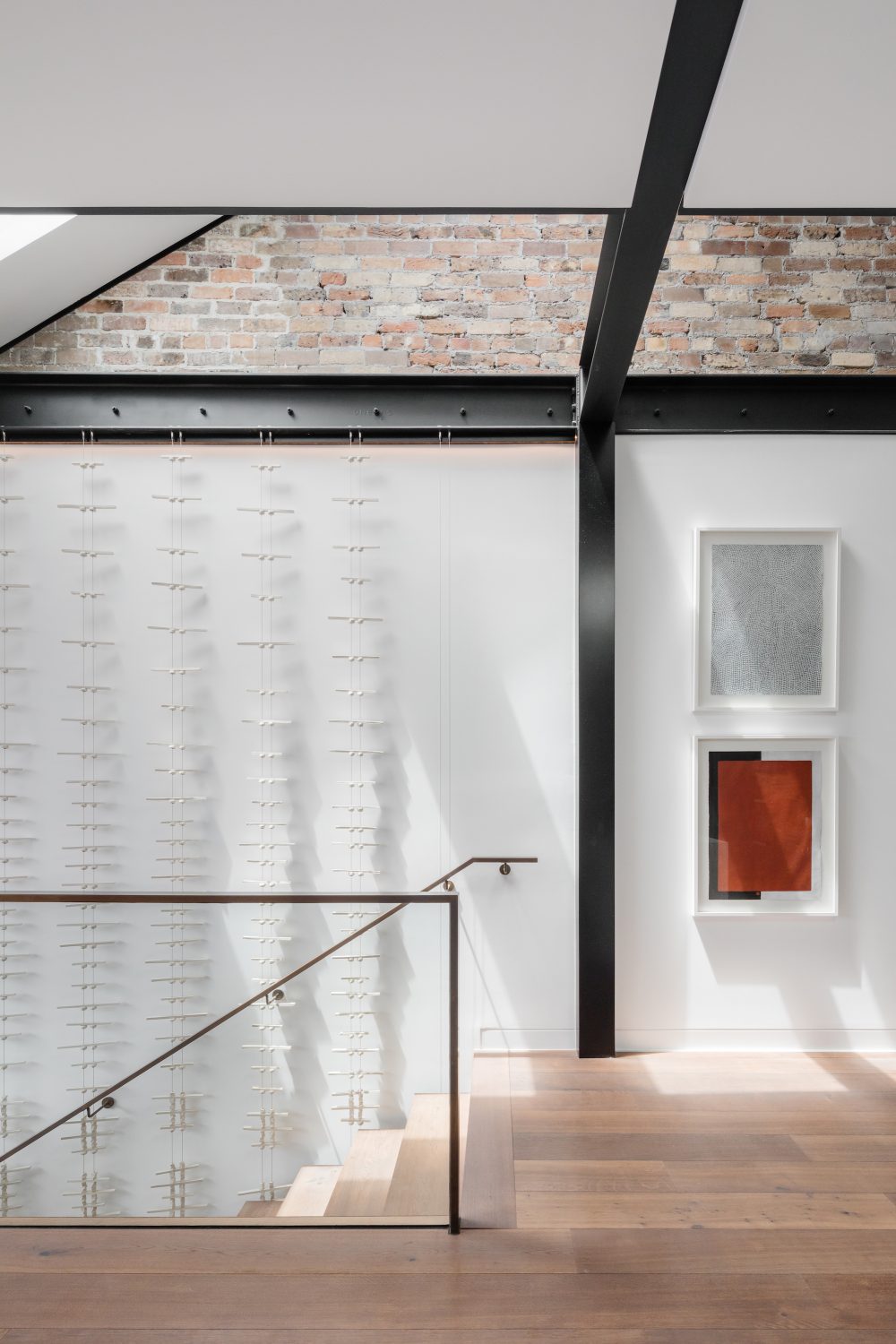 Photography.
Kat Lu. Final image Andrew Lee
Architecture's relationship with art is a central theme of Doorzien House by BIJL Architecture. The renewed terrace overlooking the Harbour accommodates art collected over a lifetime. For the wall alongside the new cantilevered stair a new art piece was proposed that would make the most of the filtered and shifting natural light.
Sydney-based ceramicist Natalie Rosin was commissioned to create an artwork for the space. After initial sketches and prototypes were made during the construction period of the dwelling, the realisation of the final design began in December last year with the installation of the first ceramic prototype strands. The full installation was recently completed over the course of a day. The tapestry is made from a series of vertical cables with 430 individual ceramic elements per cable - a total of 2,580 pieces!
Installation involved Mick from Fix8, a specialist art hanging company, as well as Natalie and our client Bob.