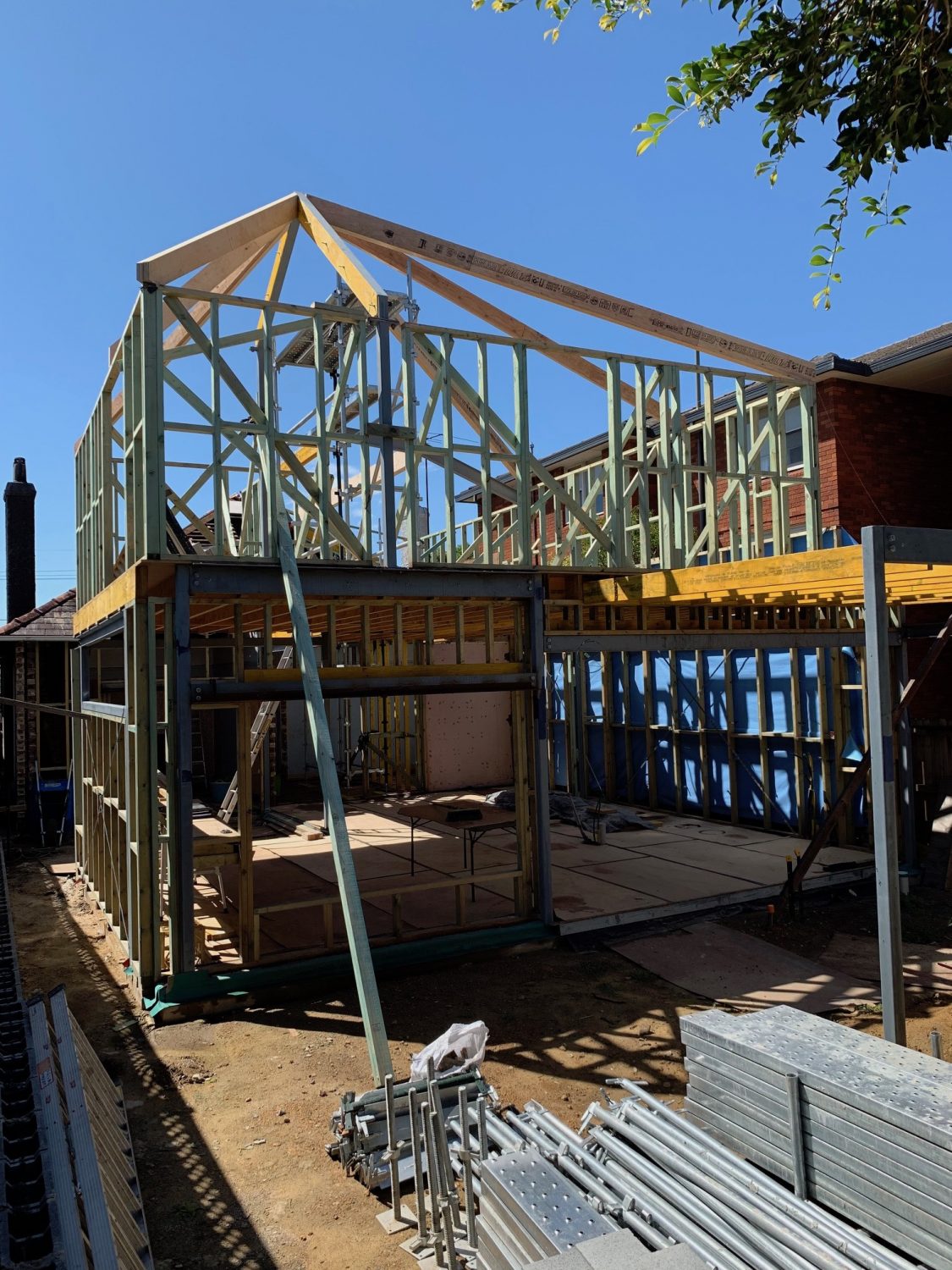 It's not every day a dining room has to cater for 5 – or 18 – but this was the crux of the brief we were tasked to deliver for our clients and their Drummoyne home. As a sanctuary for bringing family together, the design needed to be flexible enough to cater for large family lunches each Sunday, yet offer nuanced pockets for "off peak" demands. All this on a relatively small site, with large-scale overlooking from neighbouring apartments.
Our design response brings privacy to what was once a rarely used concrete back yard, creating a new garden play area for the children, a sheltered patio, and a variety of overlapping internal and external living environments.
Instead of a more conventional gable approach, we took some of the learnings from our award-winning Naremburn House and created a dynamic roof-form. Here, the roof shields the family from overlooking, throwing natural light deep into the home and offering a delightful outlook for the neighbours. To us, architecture should improve the lives of everyone.
To manage both the budget and the overall project scope, we kept the front of the home and its quaint timber façade, sculpting out under the roof for the new first floor and for more accommodation – a place for quiet in a busy home.
Lastly, that special new dining area flows out into a generous sheltered courtyard. Room for 18, and then some.
Table for 18 is under construction with MAKE Projects and is due for completion in November.

Thank you to Thomas at MAKE Projects for the video of the roof during construction.