Lionel Watts Sports Pavilion Kicks Off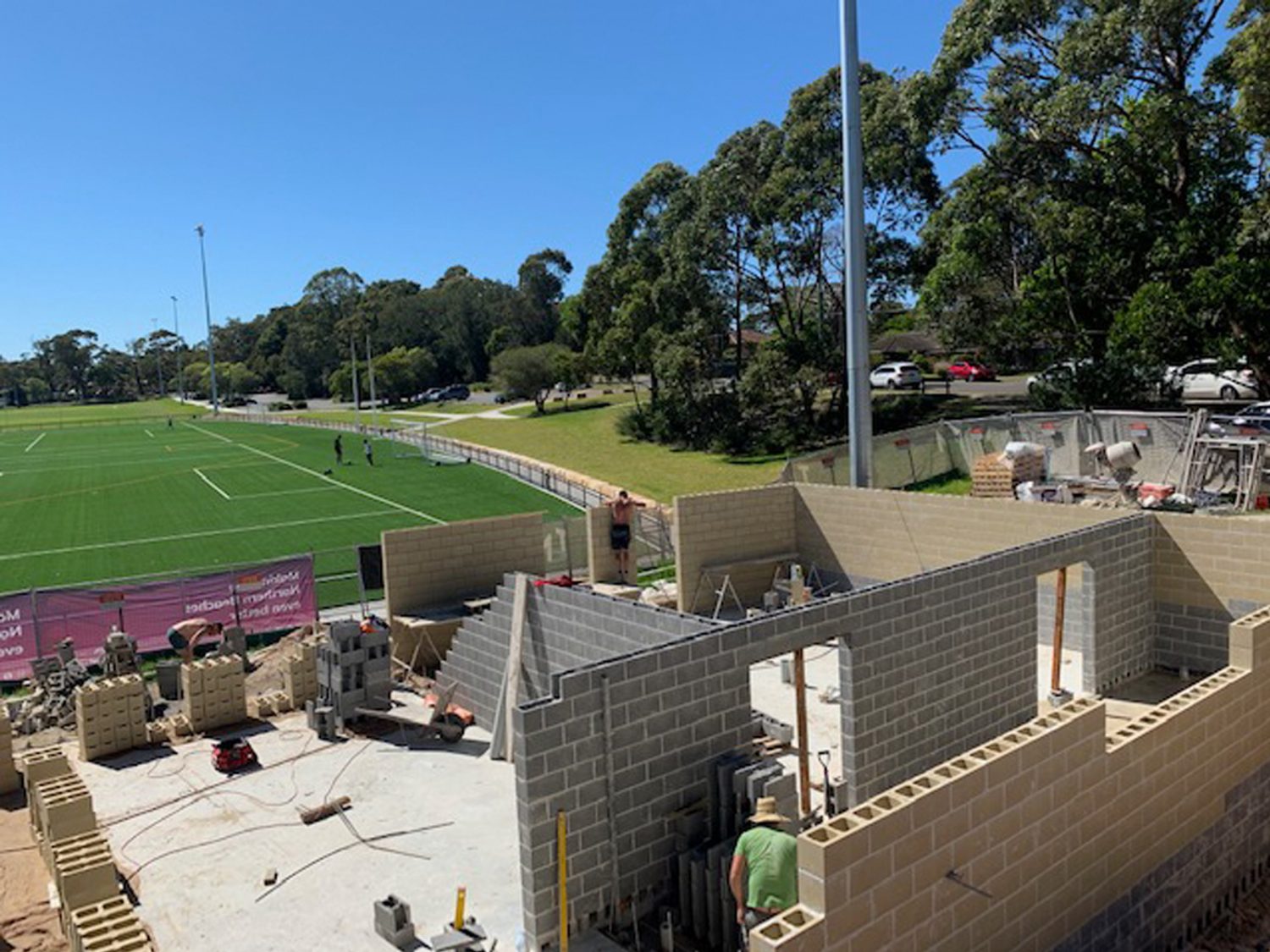 Construction is well underway for the Lionel Watts Sports Pavilion and Upgrade, the first of several sports pavilions designed by Bijl Architecture for Northern Beaches and Willoughby City Councils. With completion by TCM Construction Group scheduled to occur in early 2020, the new Pavilion will serve the increased sport participant numbers in the local area as well as extend the purpose and use of the existing amenities.
Part of the Northern Beaches Council's $3.4 million upgrade of the sporting facilities at Lionel Watts Reserve in Frenchs Forest, the new pavilion wedges itself into the site topography adjacent to the existing pavilion. At an urban level, our design scheme shapes a new, meaningful pedestrian connection with the street, revitalises an unkempt section of the site, and creates a strong relationship with the revitalised playing fields.

Incorporating new fully accessible changerooms, referee's rooms and storerooms for various sporting groups, the new pavilion is capped by a partially covered, open-air platform for the use of spectators as a viewing deck and the sporting clubs and other groups for events. Other works include upgrading facilities in the existing Sports and Community Centre, and creating a pedestrian link and support facilities between the two buildings.
We look forward to seeing the new Pavilion getting a workout when the 2020 AFL and Soccer seasons arrive!