Melonie Bayl-Smith awarded National Prize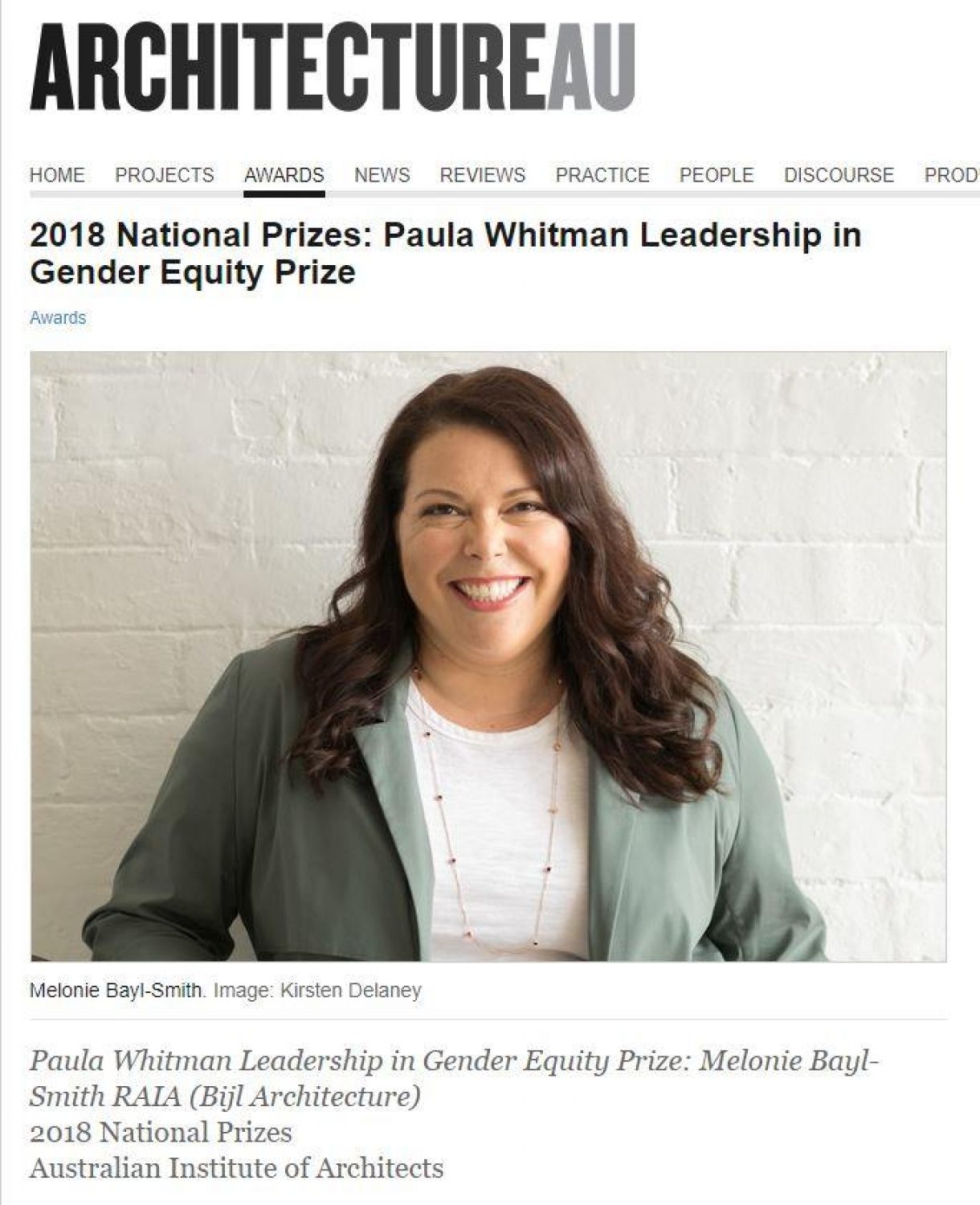 Project.
Melonie Bayl-Smith
Photography.
Kirsten Delaney
Bijl Architecture founder and Director, Melonie Bayl-Smith, has been awarded the 2018 Paula Whitman Leadership in Gender Equity Prize, as part of the Australian Institute of Architects' 2018 National Prizes. Announced on Friday 8 June, the award recognises Melonie's "exceptional leadership and outstanding contribution to the advancement of gender equity in architectural practice, education and governance."
Instituted by the National Committee for Gender Equity in 2017, the prize remembers and acknowledges architect Paula Whitman, a university professor and advocate for gender equality in architecture, whose landmark report Going Places: The Career Progression of Women in the Architectural Profession shaped contemporary views of gender dynamics and their impacts within the industry.
In an article for Parlour in April, Bayl-Smith discussed the importance of modelling leadership to other women in what has traditionally been a male-dominated industry.
"If I'm willing to lead and encourage others through mentoring, teaching or volunteering, then surely, I should also lead by being willing to be visibly recognised for these actions."
We invite you to view the jury citation for this year's Paula Whitman Leadership in Gender Equity Prize, and consider some of the other incredibly worthy women and men recognised in this year's National Awards.