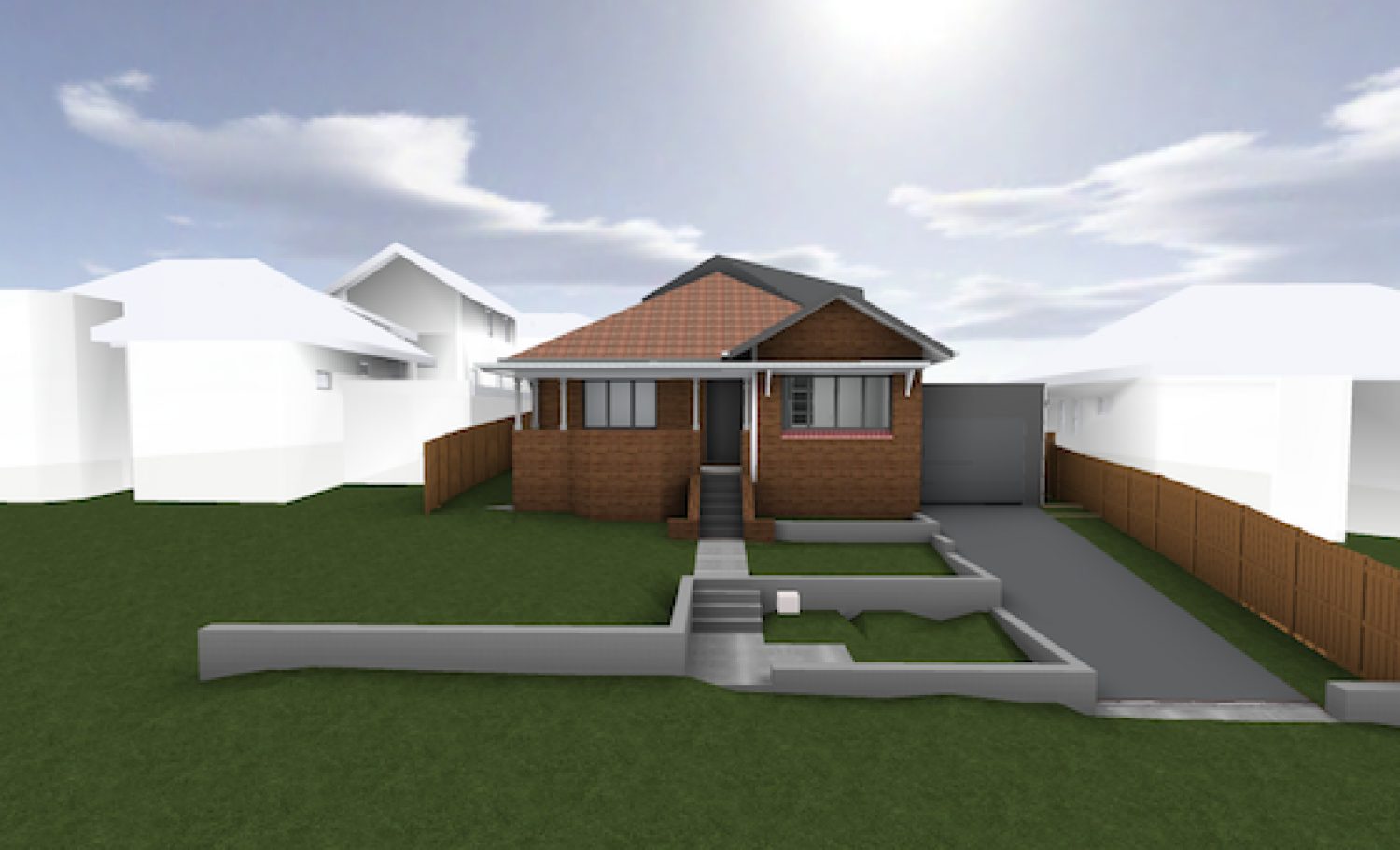 It can be hard to make something remarkable out of a typical suburban house on a typical suburban block, particularly so when working with the exacting nature of planning regulations. Hence Stealth House. Our furtive departure from the expected with this home was to insert a new roof form that conforms, yet doesn't. Behind the formal façade a folded roof form fits an entire new storey to the rear of this deceptively sloping block, with only a sneaky shard visible from the street. Fully code compliant, and stealthy indeed.
Our clients were on this journey to stealth, too. Invested in the landscape design, we were briefed to pay homage to the magnificent tree in the rear yard. It became a dappled canopy for our new grassed terrace and a directive device for the roof form and internal spaces – a feature to behold through sightlines we ran deep into the home.
A reconfigured new open plan kitchen, dining and living room features stacking glazed doors opening the home to northern light and the new rear patio and elevated pool. Much like Lacuna House, we wanted to design the poolside cabana to share the shard-like form as a connecting element, continuing the architectural narrative into the garden.
The family also wanted a relaxing retreat. Our new roofline hides a study upstairs and a main bedroom with ensuite, WIR and private balcony, enjoyed via a long bench seat where our clients can read overlooking the leafy garden.
We've retained existing building fabric at the front of the home, including the characterful features our clients loved, and tucked in a bathroom and laundry beside the new stairwell.
Skope Constructions (Doorzien's builders) are commencing construction on Stealth House next month. It's scheduled for completion by end of August 2019.