Bannerman House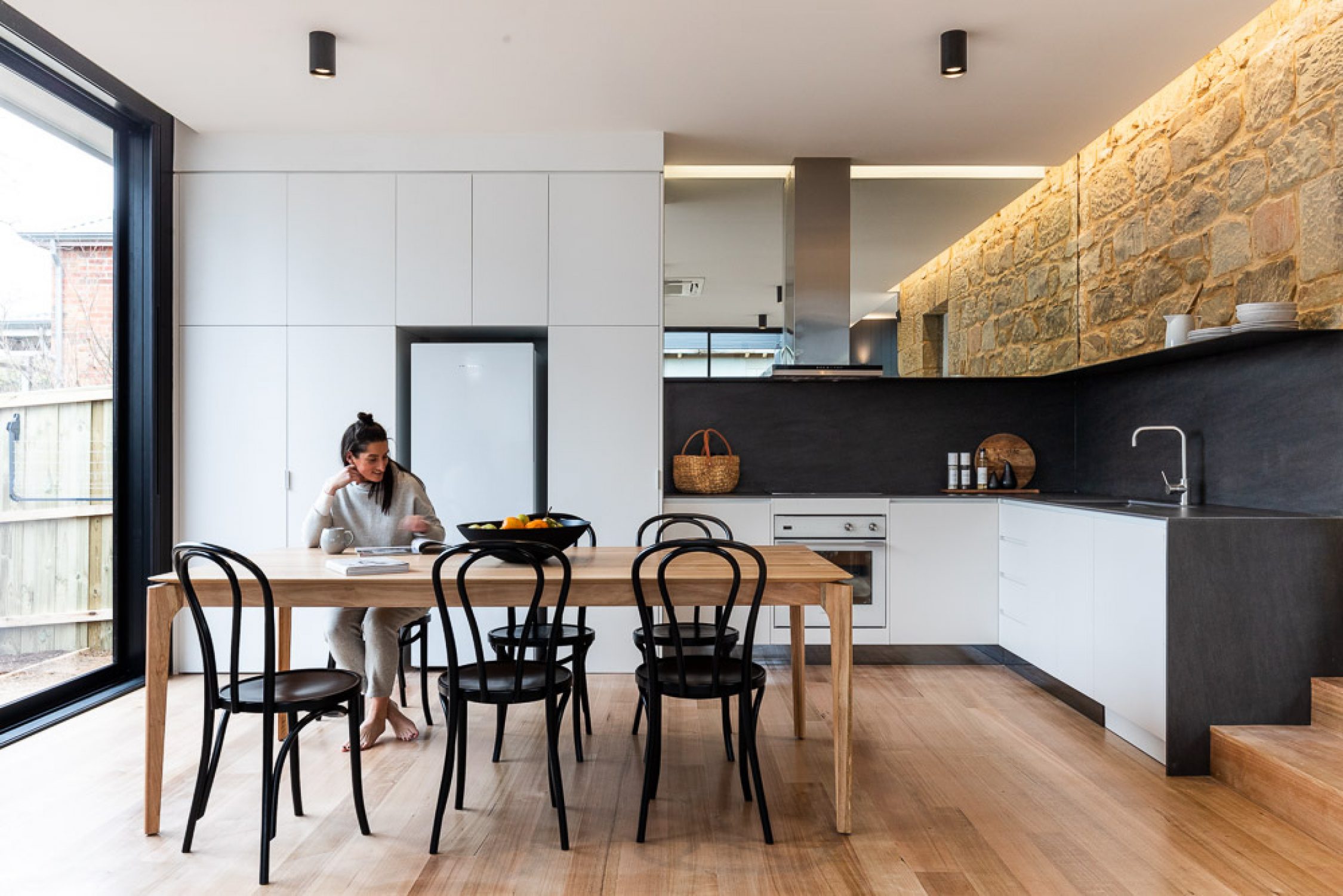 An extension to a unique heritage home in the thriving city of Bendigo proves contemporary and heritage can comfortably and confidently co-exist.
Project.

Bannerman House

Category.

Residential

Client.

Private

Location.

Bendigo, Victoria

Completed.

2019

Photography.

Adam Gibson
This former horse-drawn coach-house in regional Victoria offered Bijl Architecture the opportunity to explore heritage from a new angle. The Victorian-era house had been carved off from the original gold-rush era mansion many decades ago and now sat on a square allotment, with an unclear 'front' and 'back' to the street. We were briefed to create a family home for contemporary living that would accommodate a grand piano in a salon-style environment for the teaching and enjoyment of music.
We took this as an opportunity for exploration.
Instead of adding a modern square form to the back of the structure to accommodate the new areas, we 'wrapped' the coach-house with a light touch. This meant that instead of a marked division between heritage and contemporary, there is transition. The original features and openings of the house – the loft window, carriage and barn door openings – are retained and renewed. These large openings of the traditional form are celebrated, with views extending through to the new open-plan kitchen and living environment.
We renovated the heritage home throughout with new bathrooms and a gorgeous yet simple new feature stairway.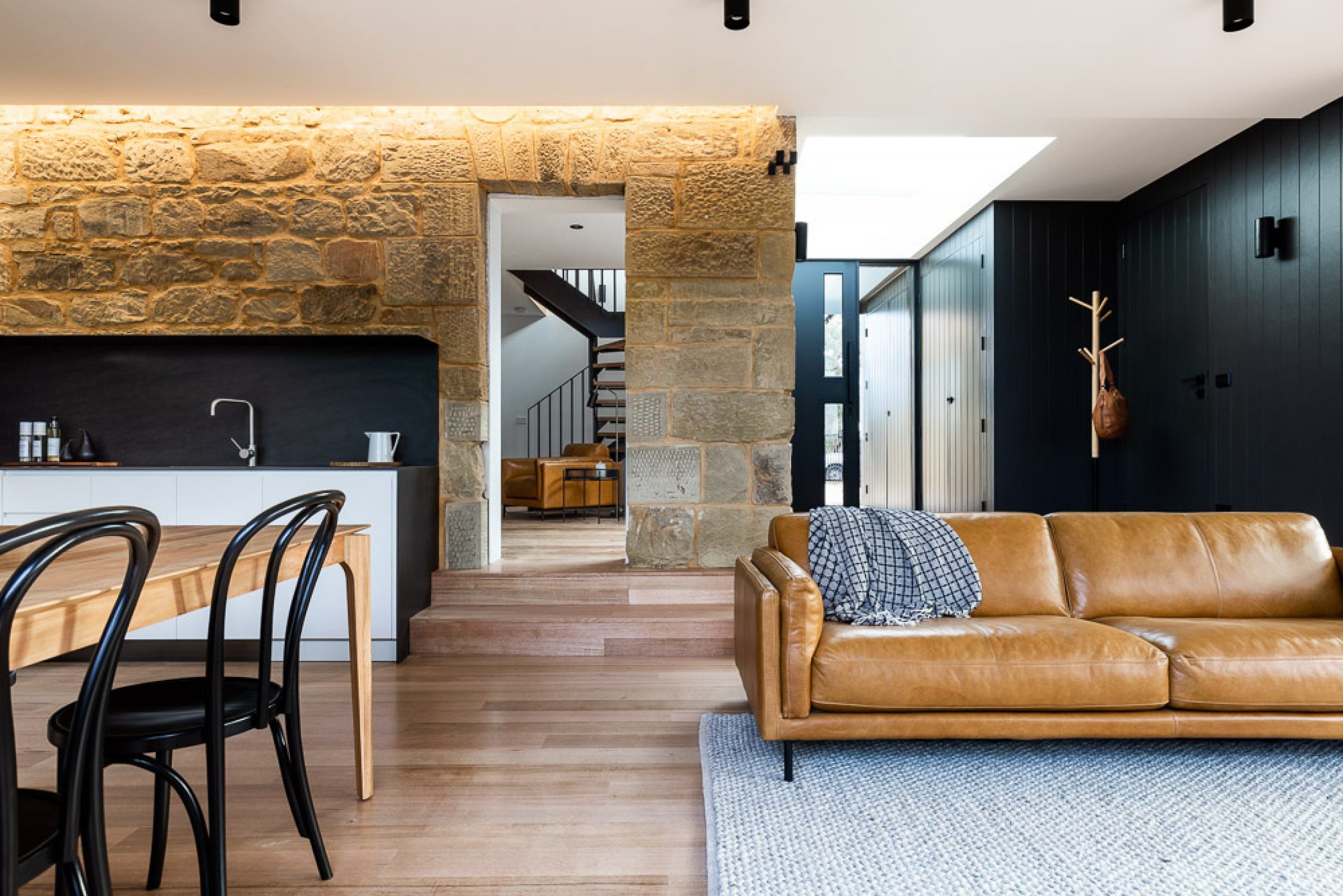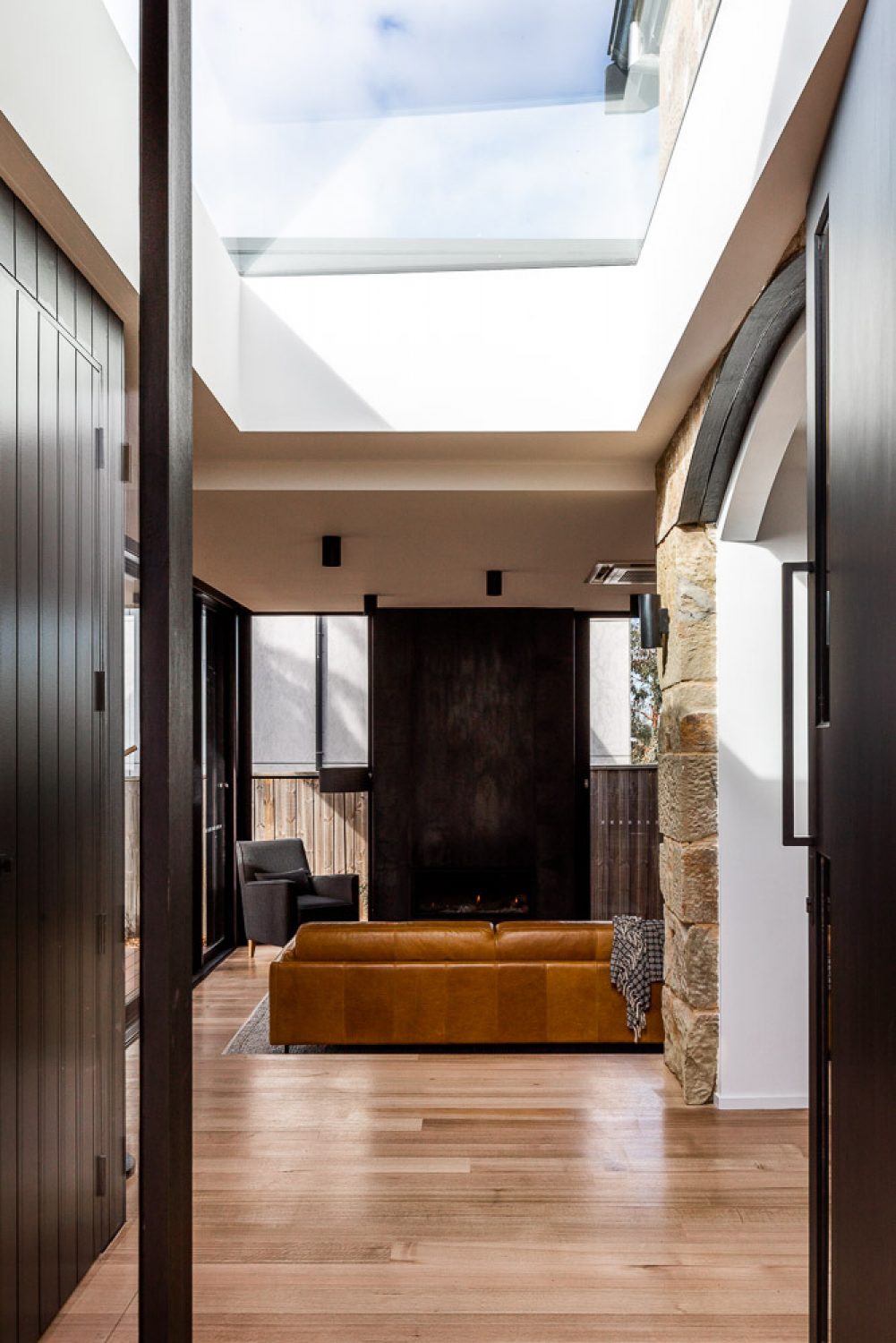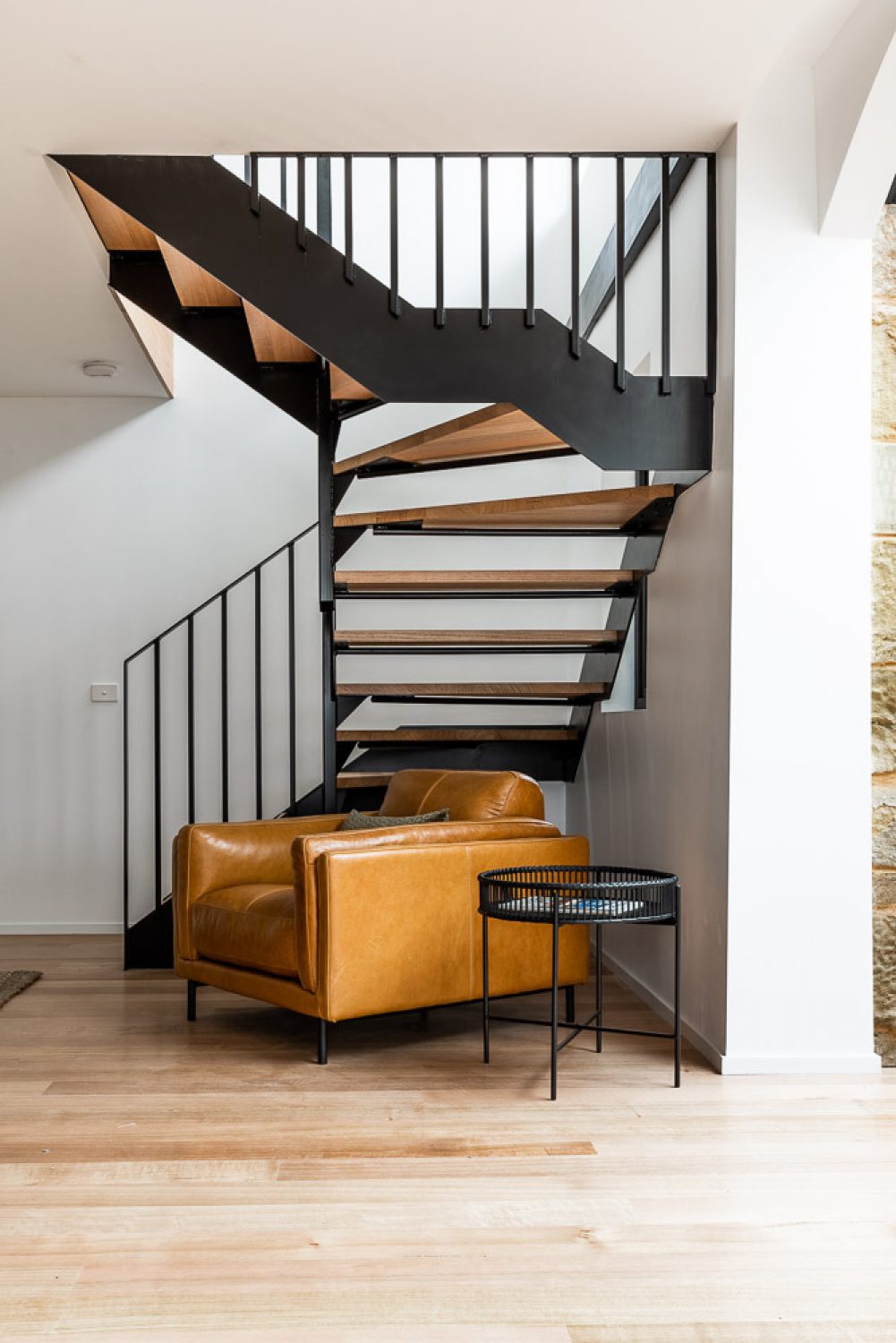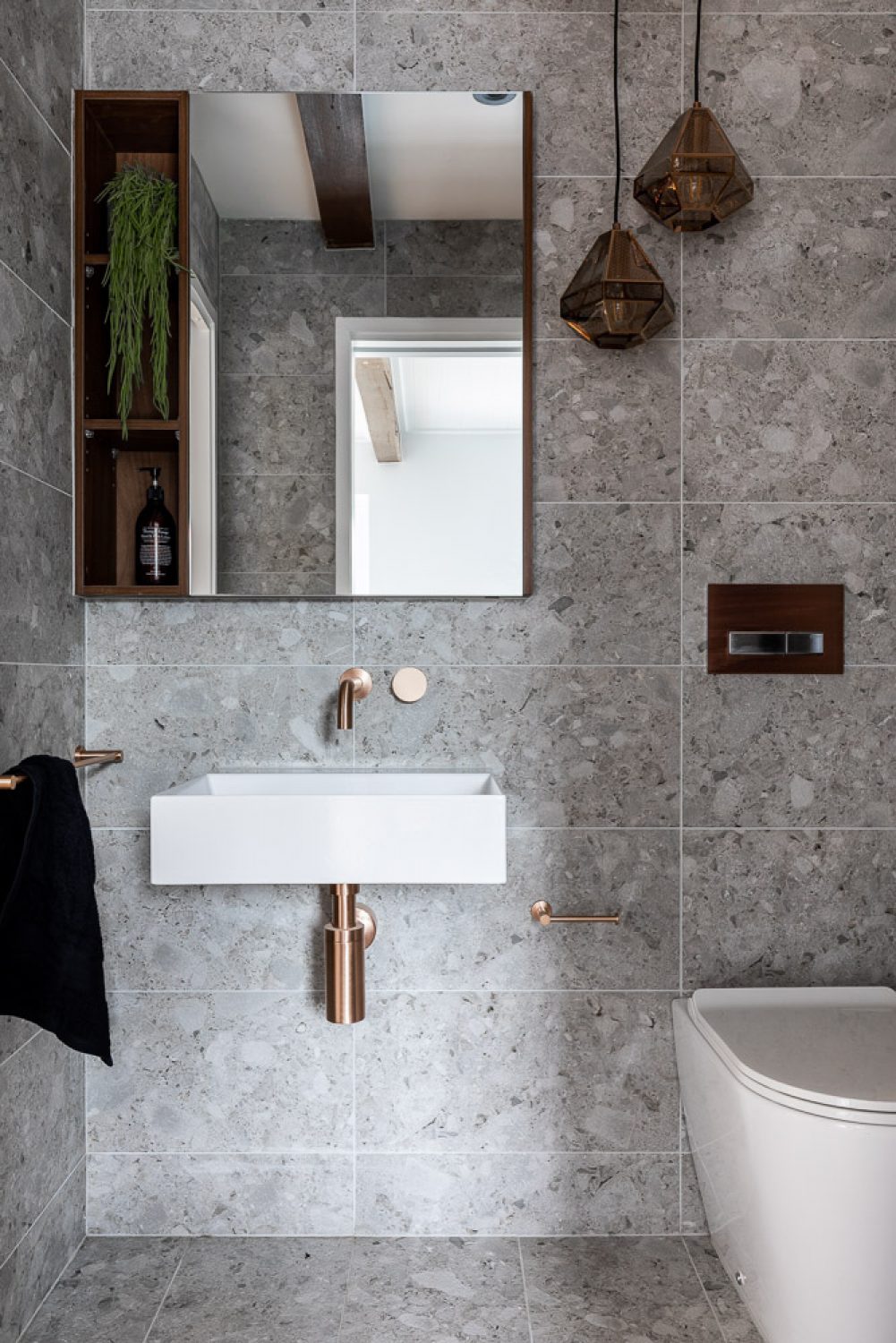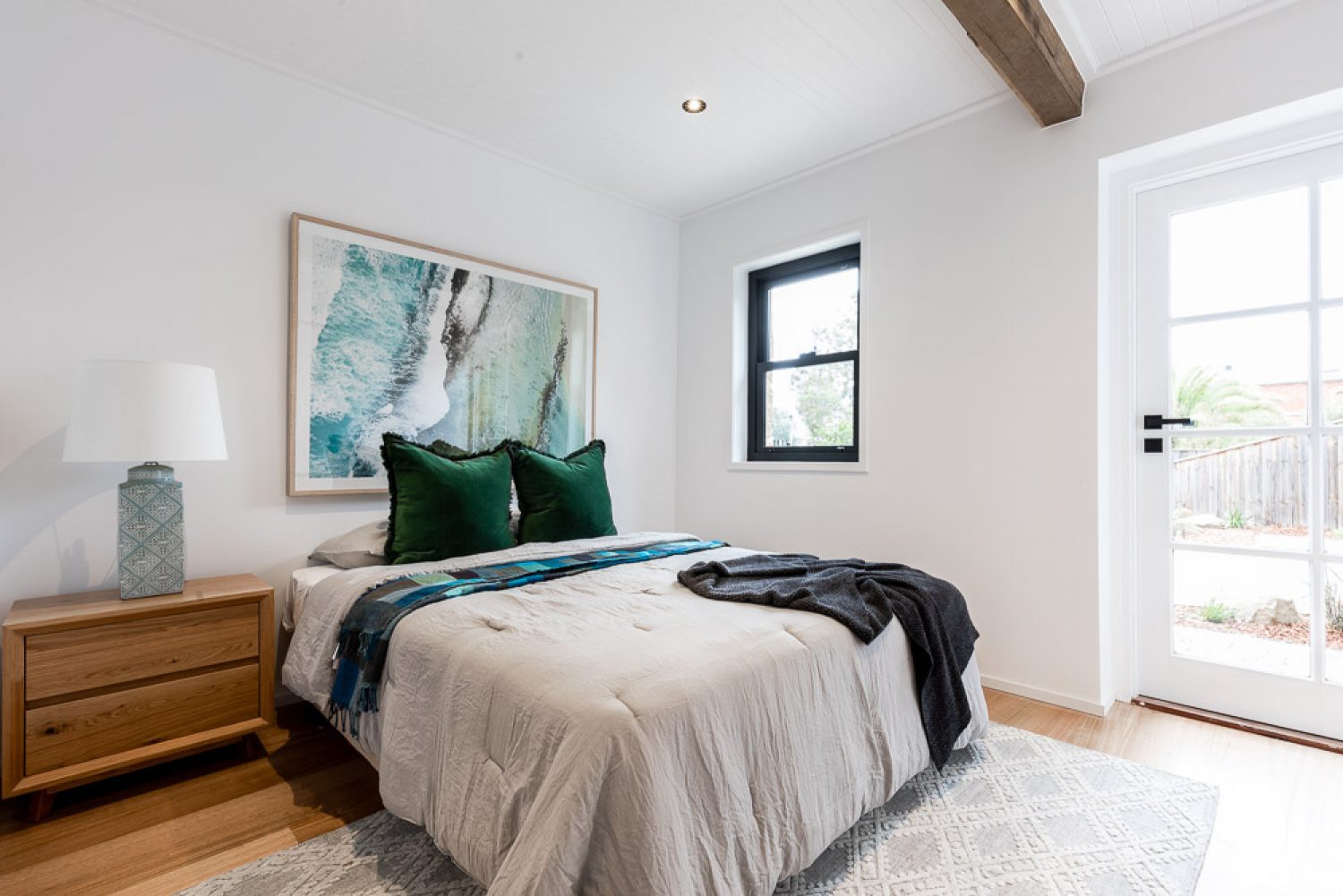 Light washes down the restored sandstone walls to accentuate texture, but materially, the house is simple. A muted charcoal palette defines a unified aesthetic through both the interiors and exteriors, helping to balance the entry and garaging additions with the two-storey building and its unusual presentation to the street. The new carport addition is fully integrated, using the overlapping square volumes of the original home.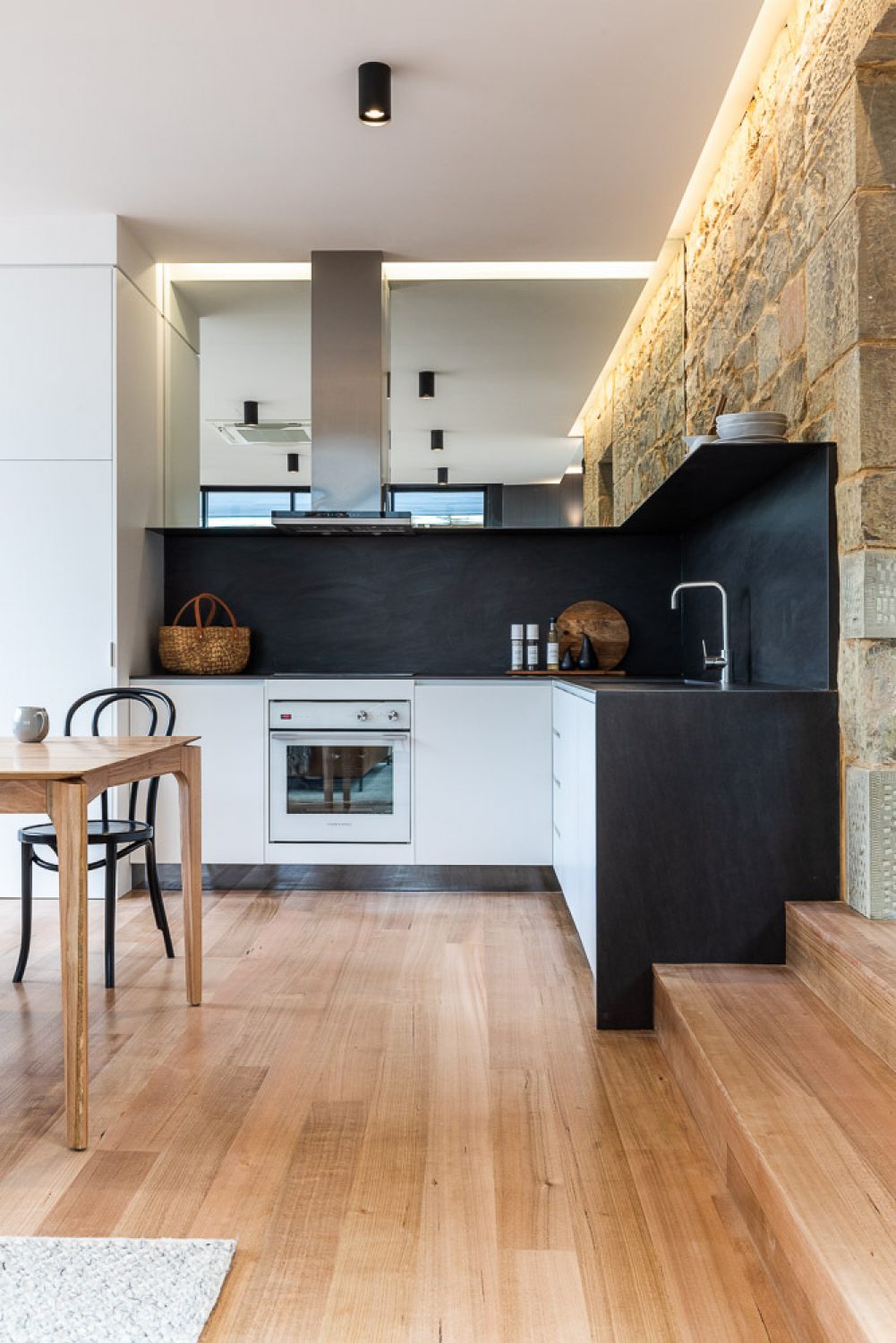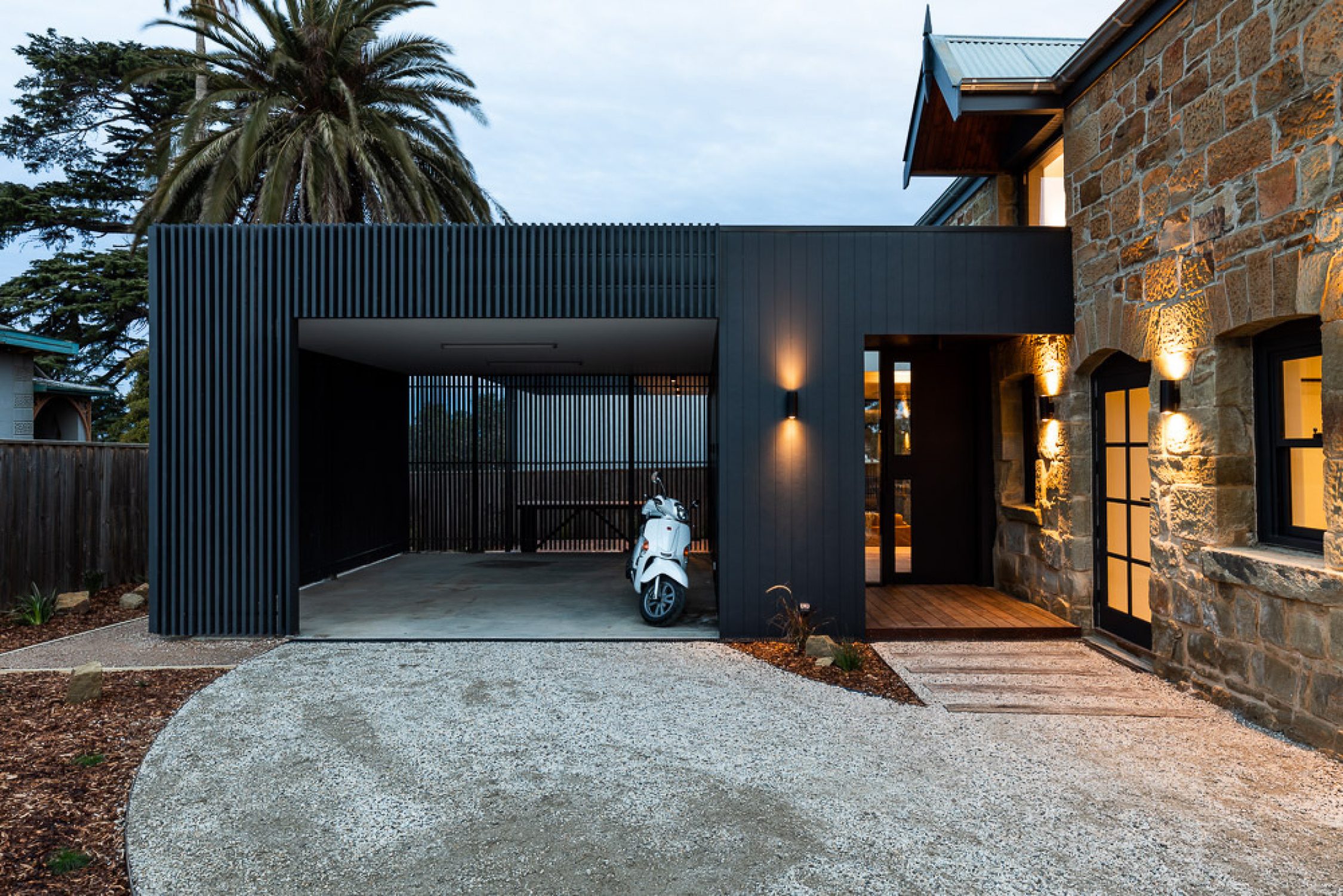 While the home can be closed-up for Bendigo's cold winters, it can also be opened wide to the deck and garden beyond through full-height sliding doors, enabling the family to enjoy the pleasures of their original home and a new-found lifestyle.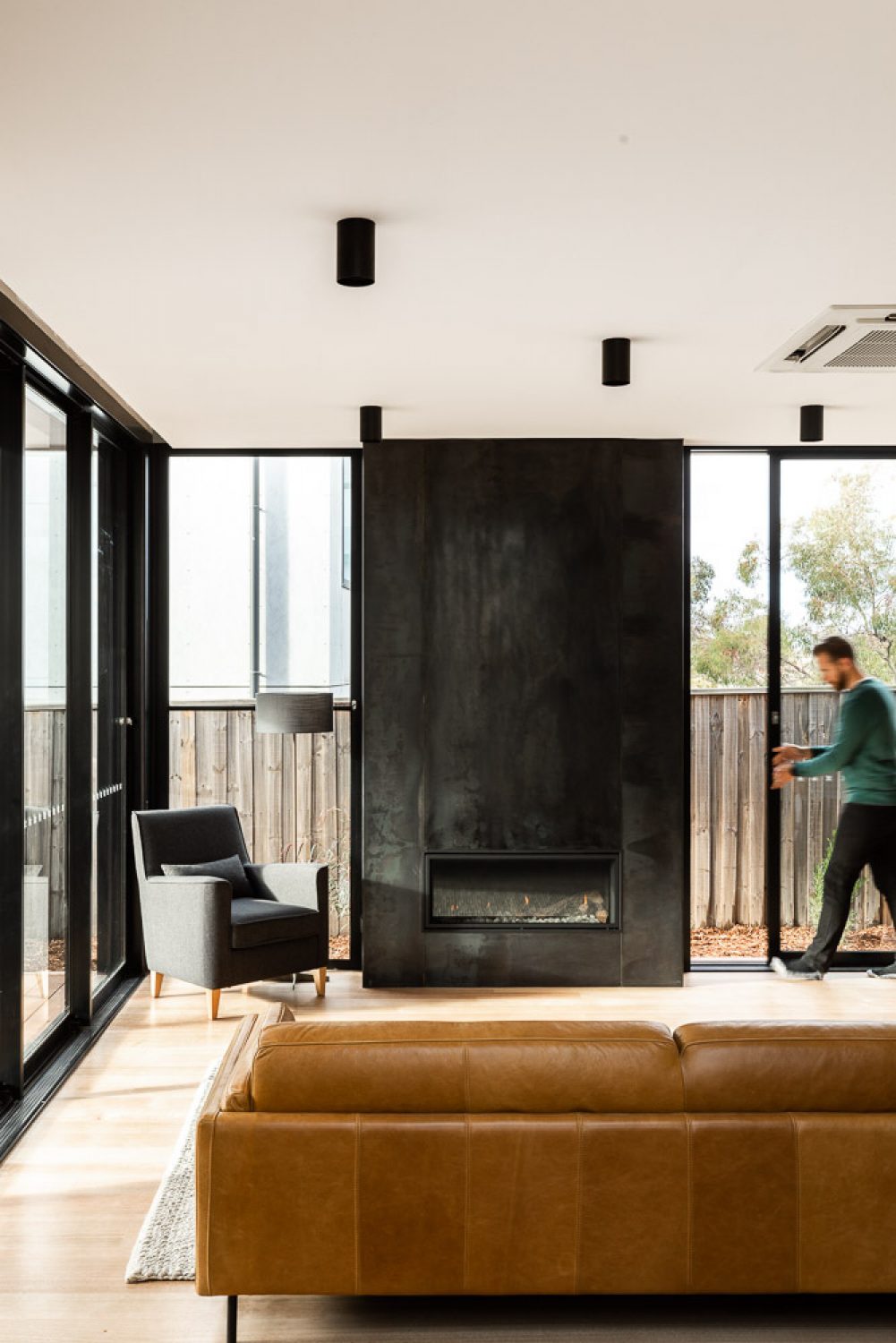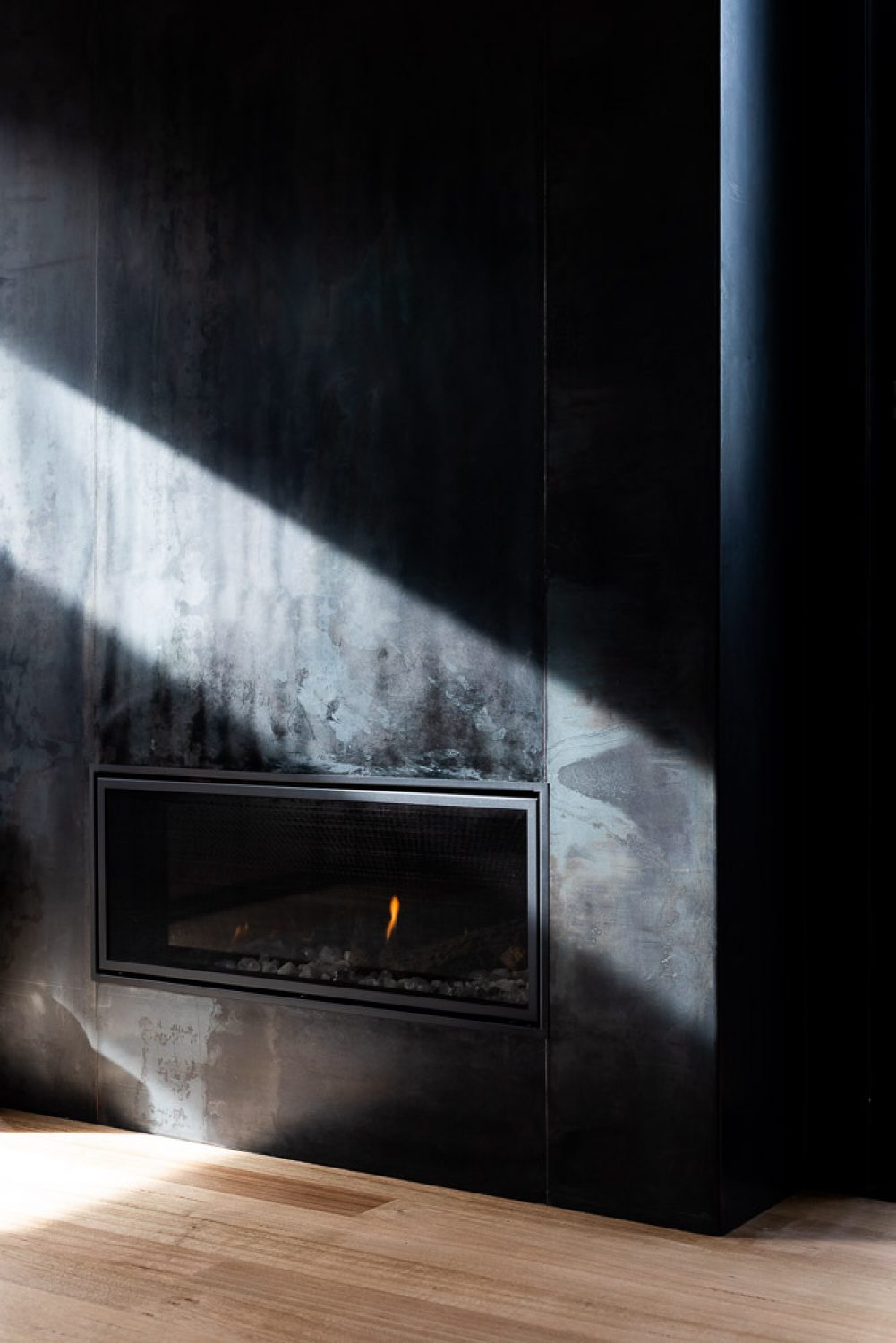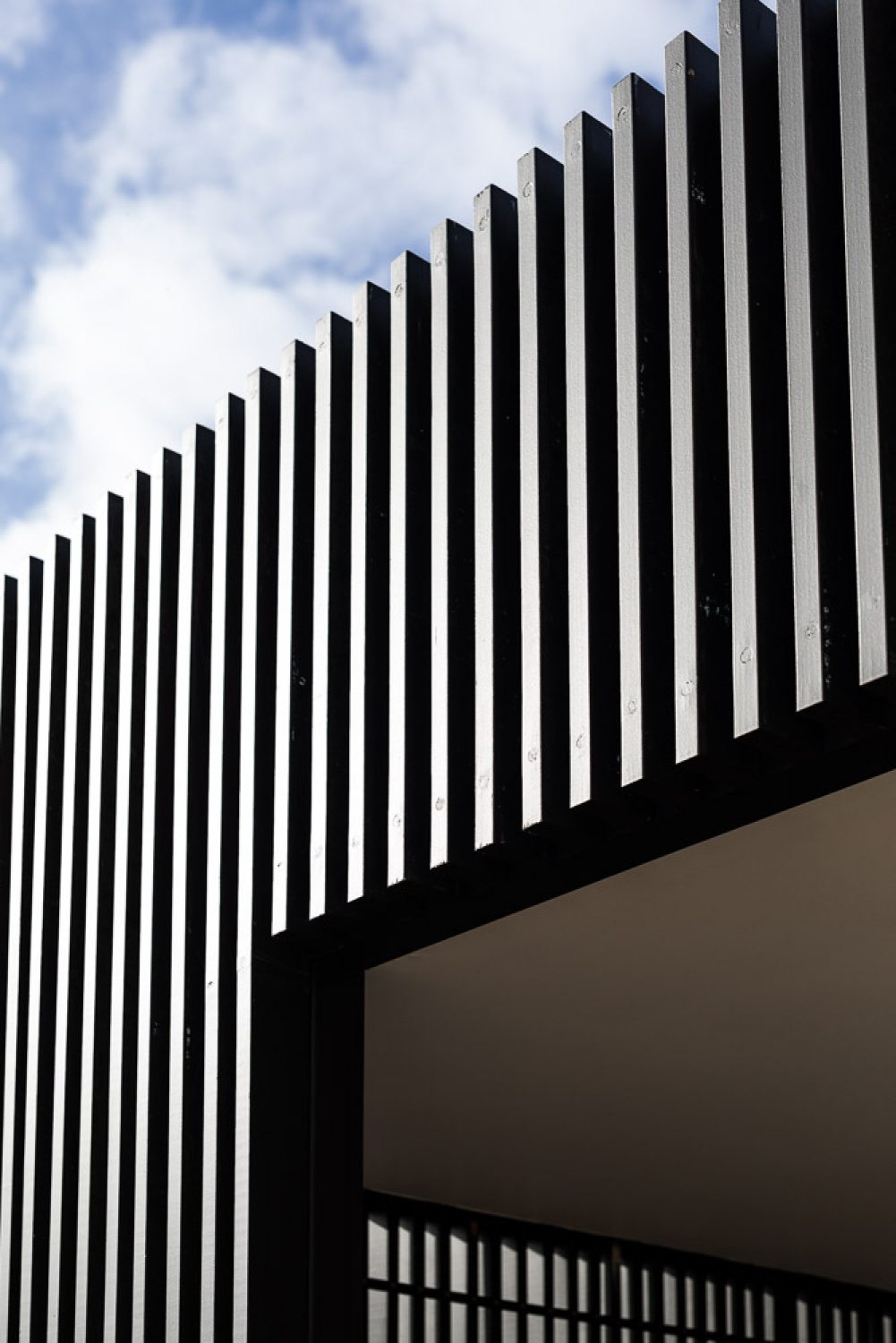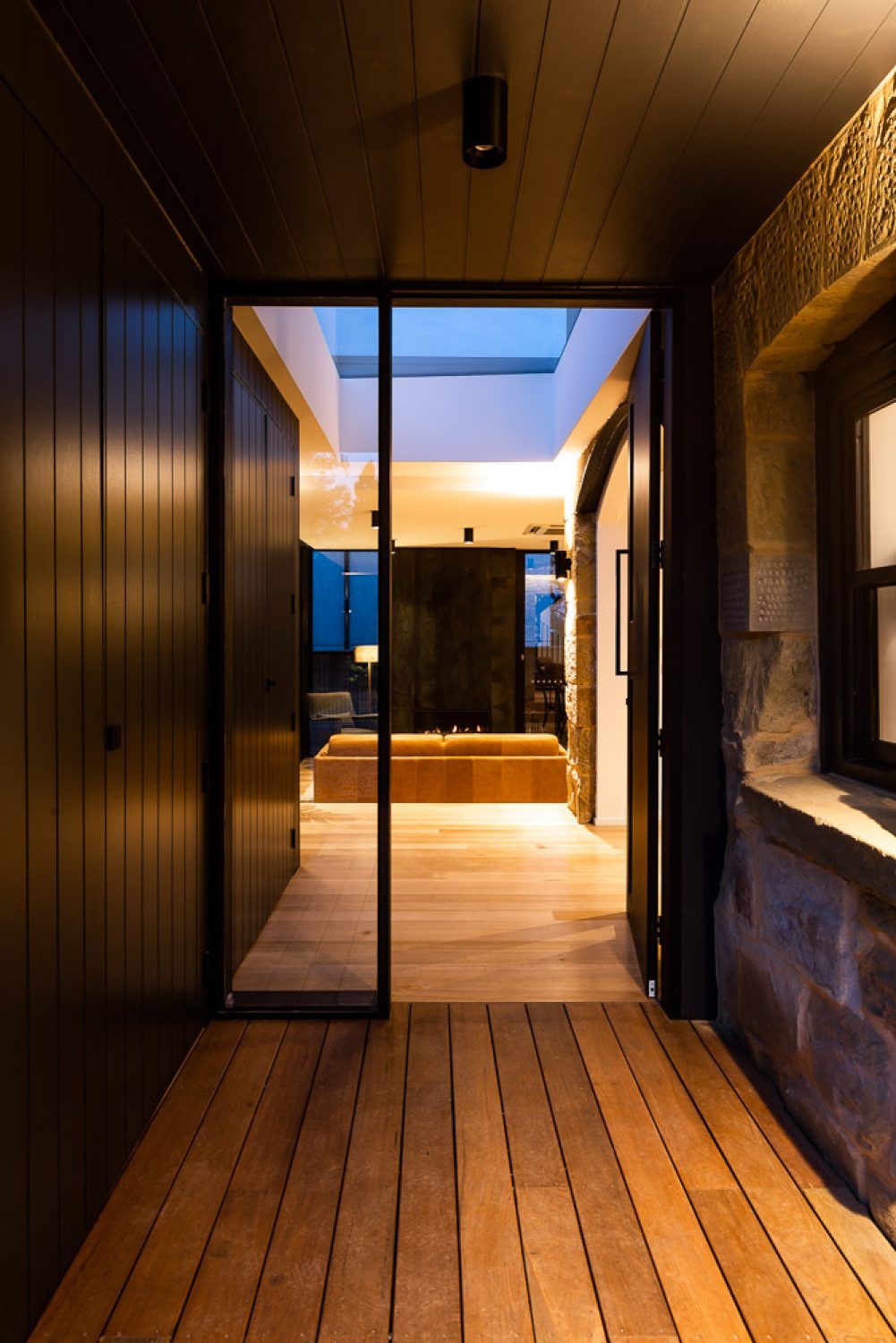 Articles
Domain.com.au
18 August 2019
'Very schmick': The 1872 Bendigo coach house that became a light-filled townhouse
Read