De-Form Wall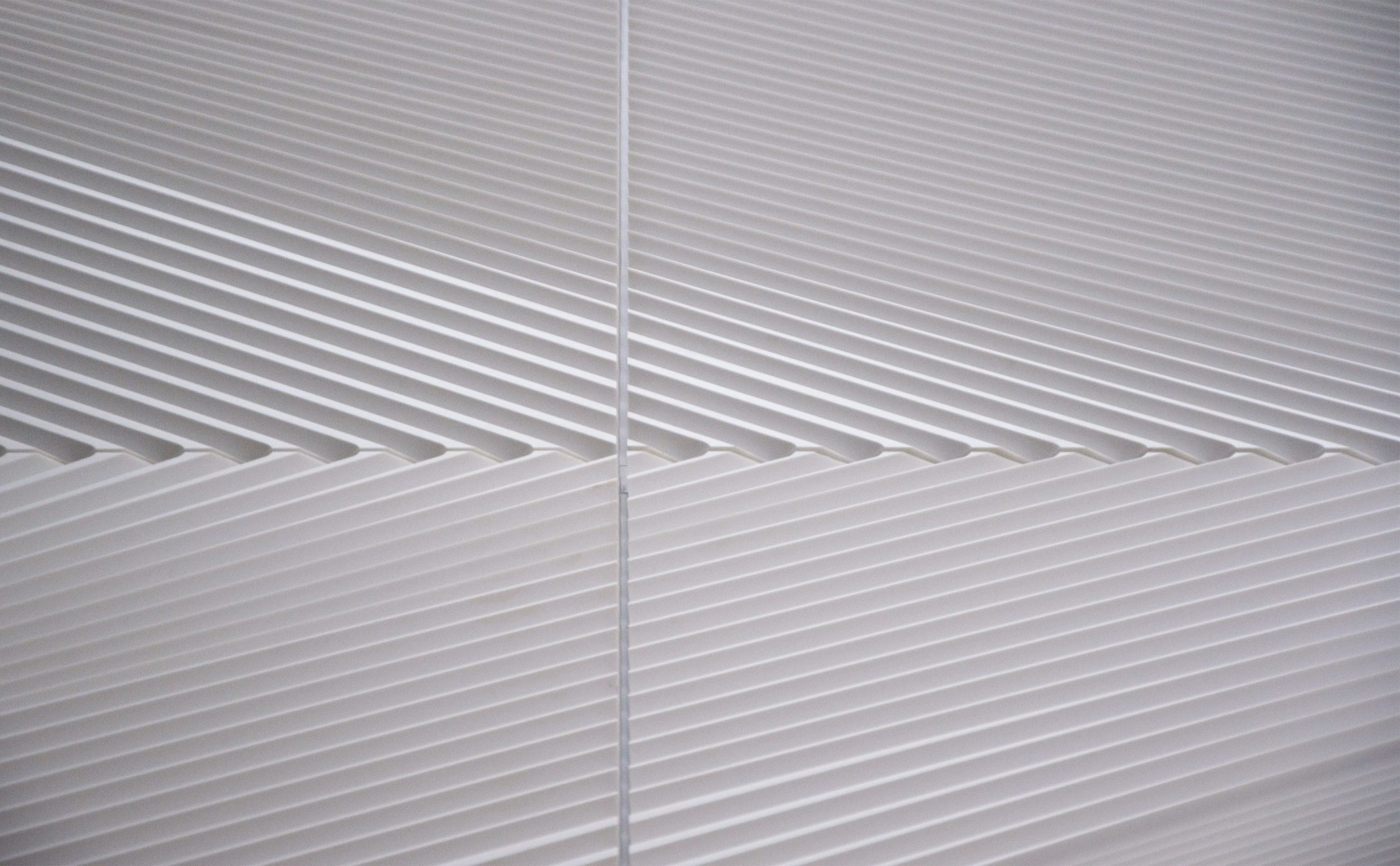 This collaboration between Bijl Architecture and digital design and fabrication specialists AR-MA created the unique centrepiece of the Naremburn House by Bijl Architecture - a sculptural wall installation riding through the central stairwell.
Project.

De-Form Wall

Category.

Research

Client.

Private

Location.

Naremburn, NSW

Completed.

2012

Photography.

Katherine Lu and Michael Ford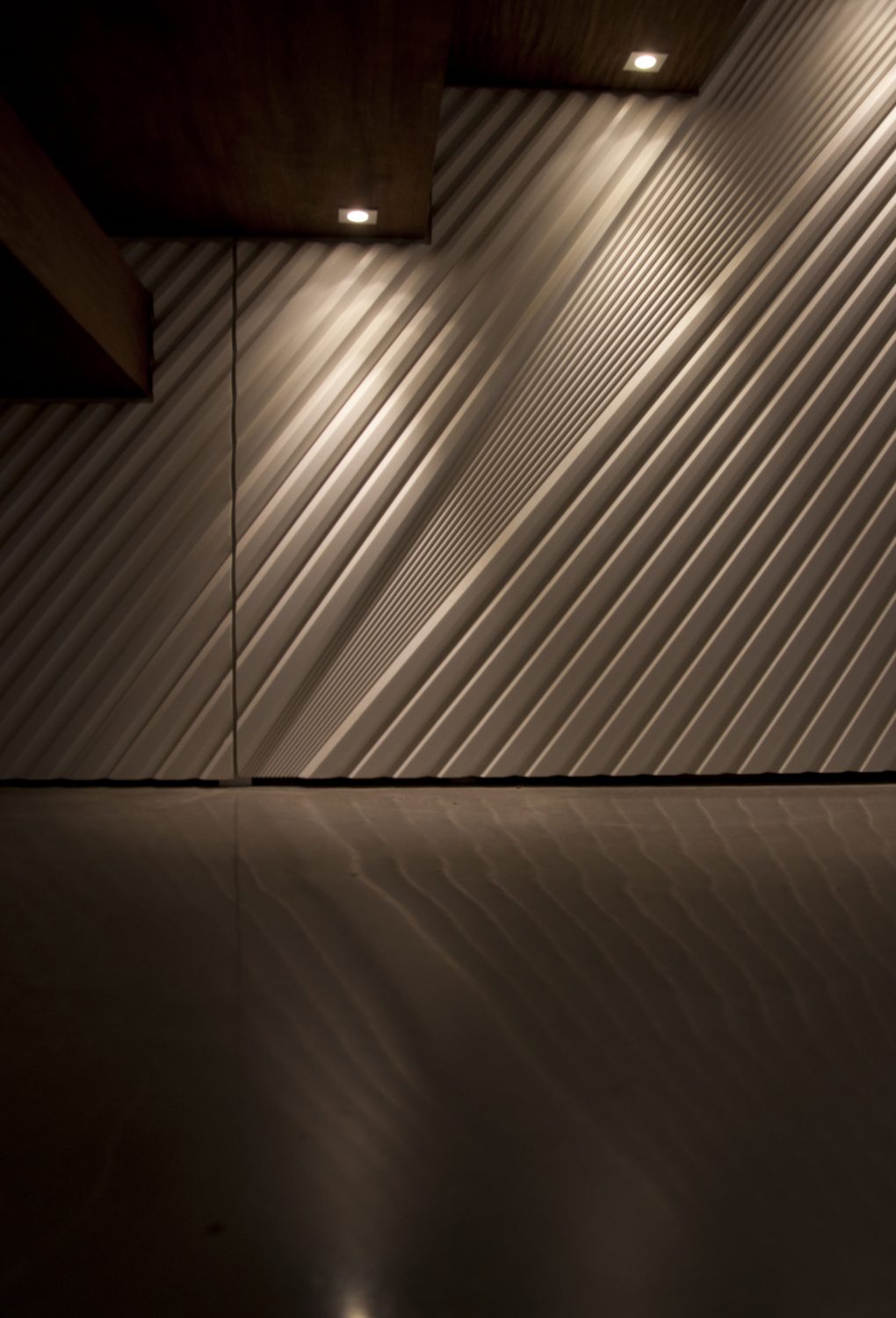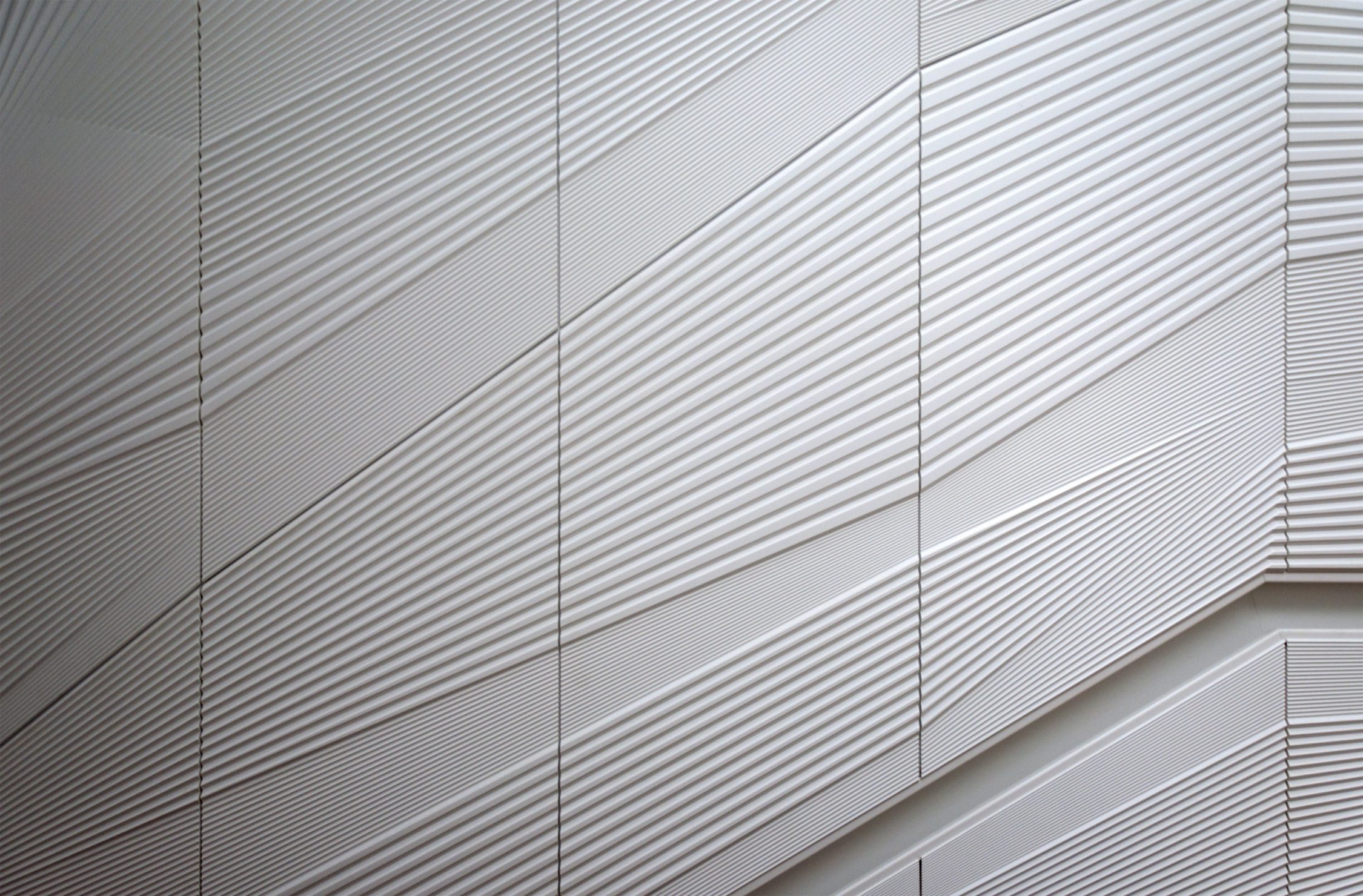 Inspired by the topography of the site and local area, the idea for the wall sculpture came from conversations with our clients, and the object itself was prototyped and developed alongside the design of the cantilevered timber and steel framed staircase.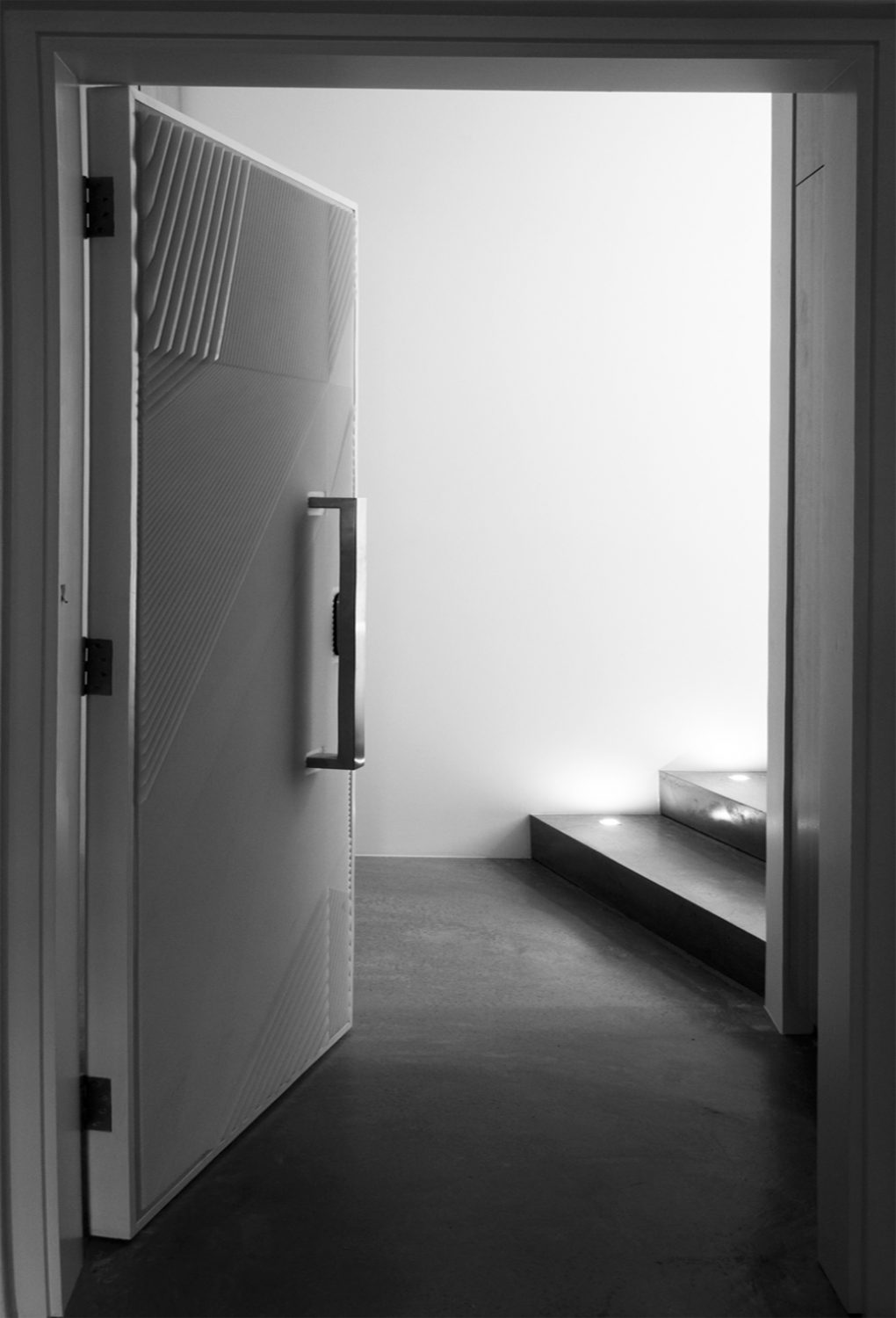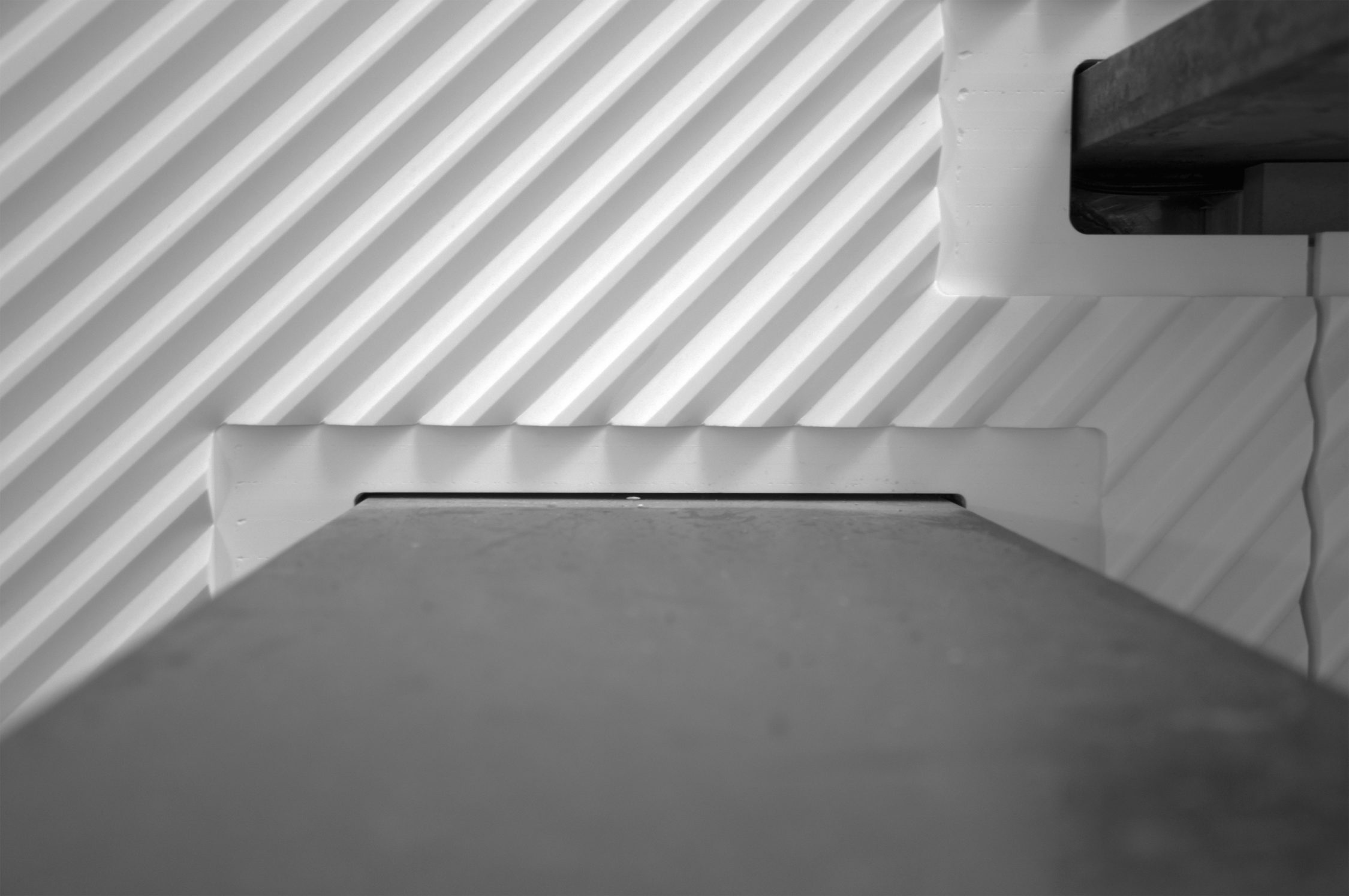 Covering almost 30 square metres of wall area beside the central staircase, the De-Form Wall is a CNC routed Corian panel installation that explores parametric drawing and scripting in built work. Custom toolbits were tested and developed so as to create the final effects - fine, closely grouped textures as well as the deeper ravines cut across and into the panels.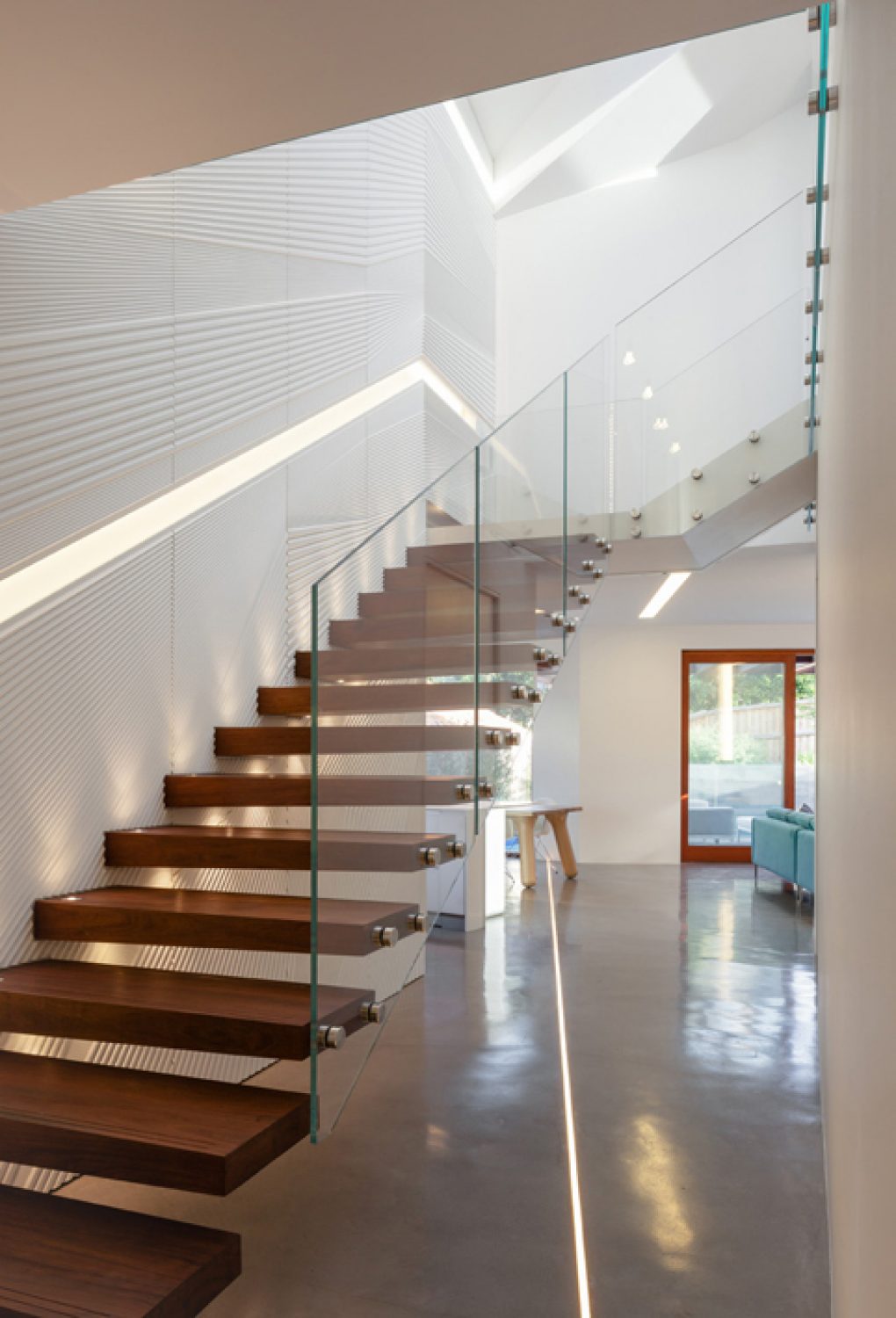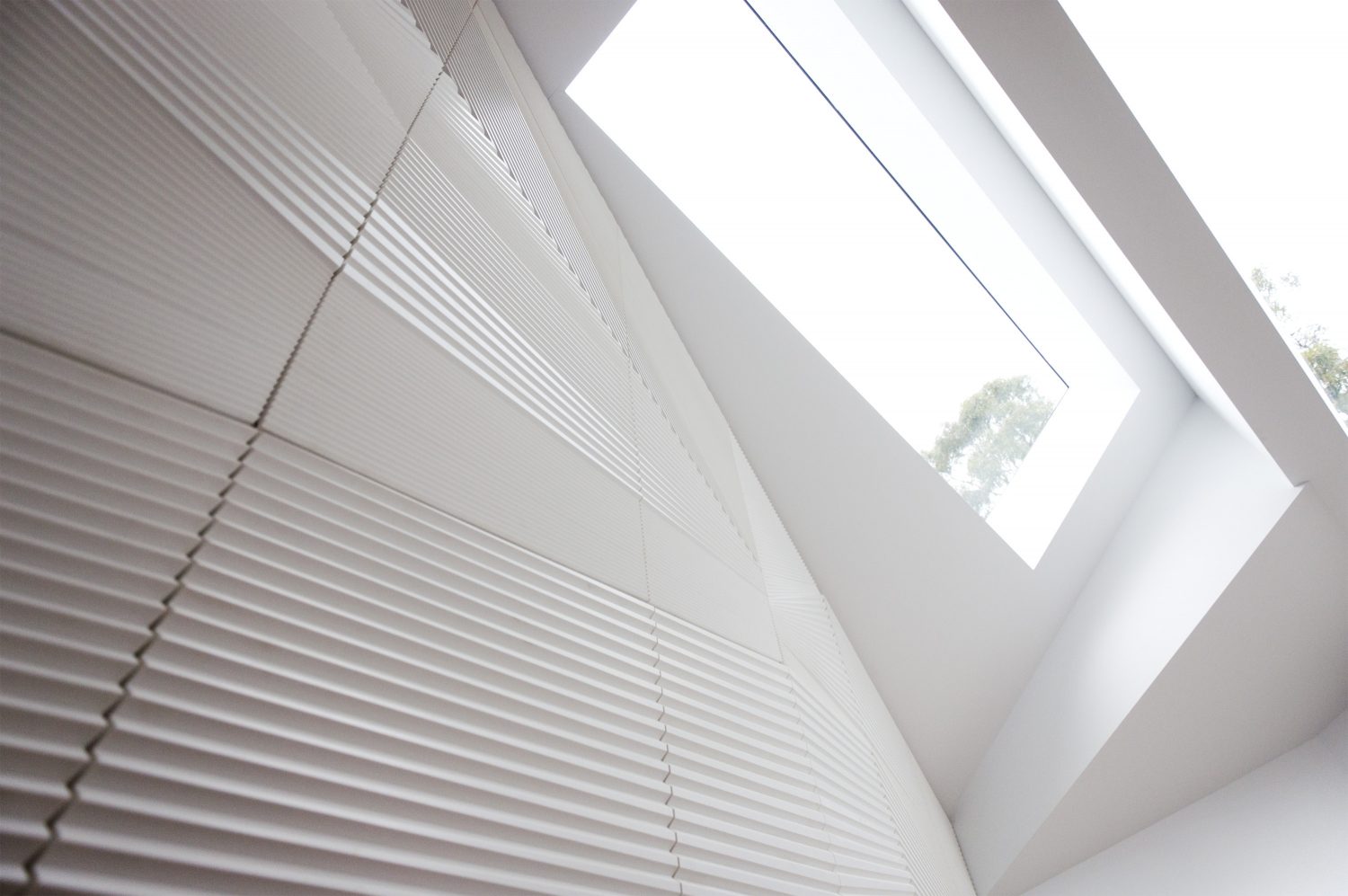 By day, the interplay of shadows created by the natural lighting from the large skylight above enlivens the stairwell void, while at night, the finesse of the De-Form wall lines is enhanced by lighting effects - including an integrated back-lit handrail - designed specifically to highlight the panels.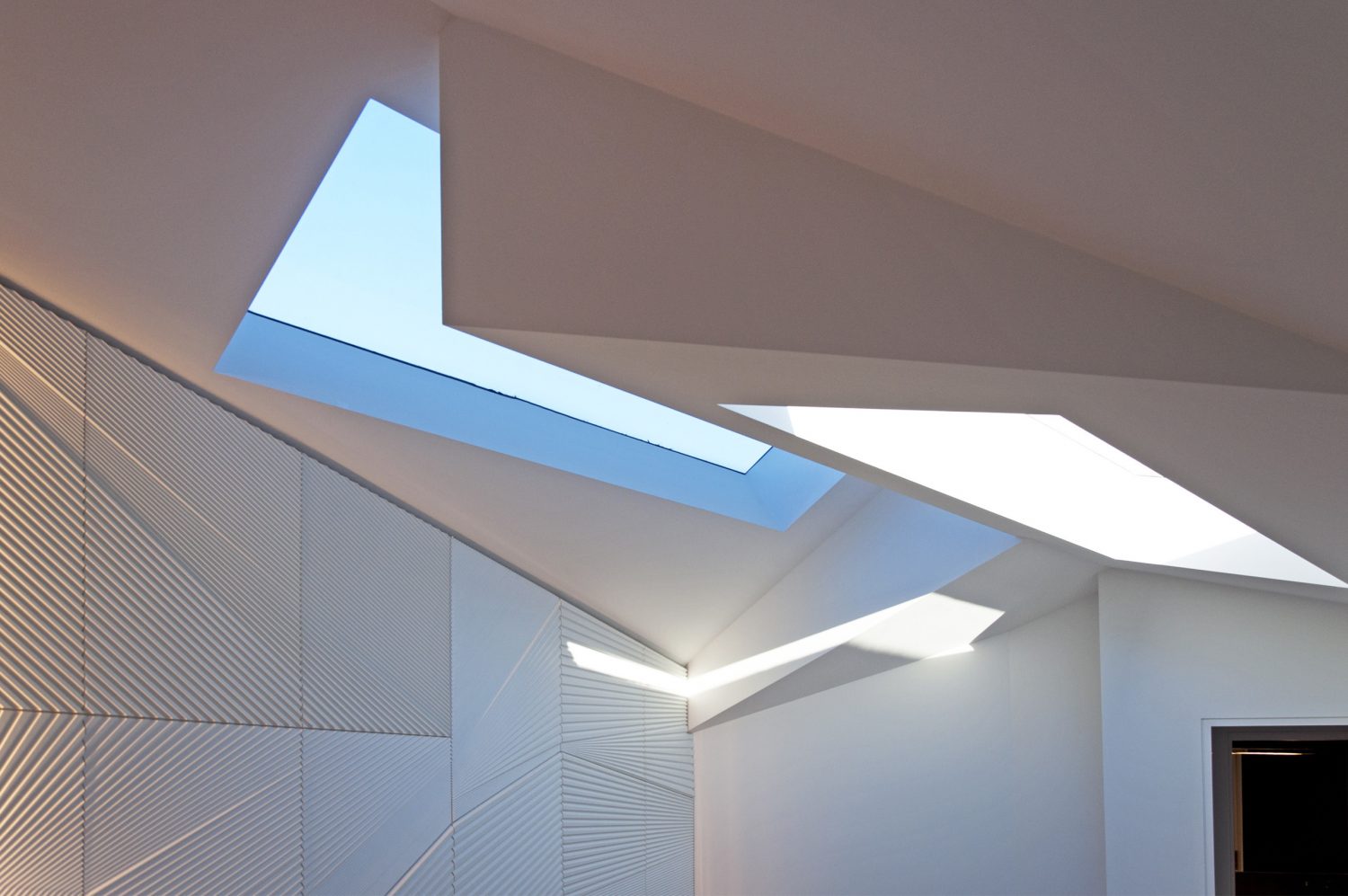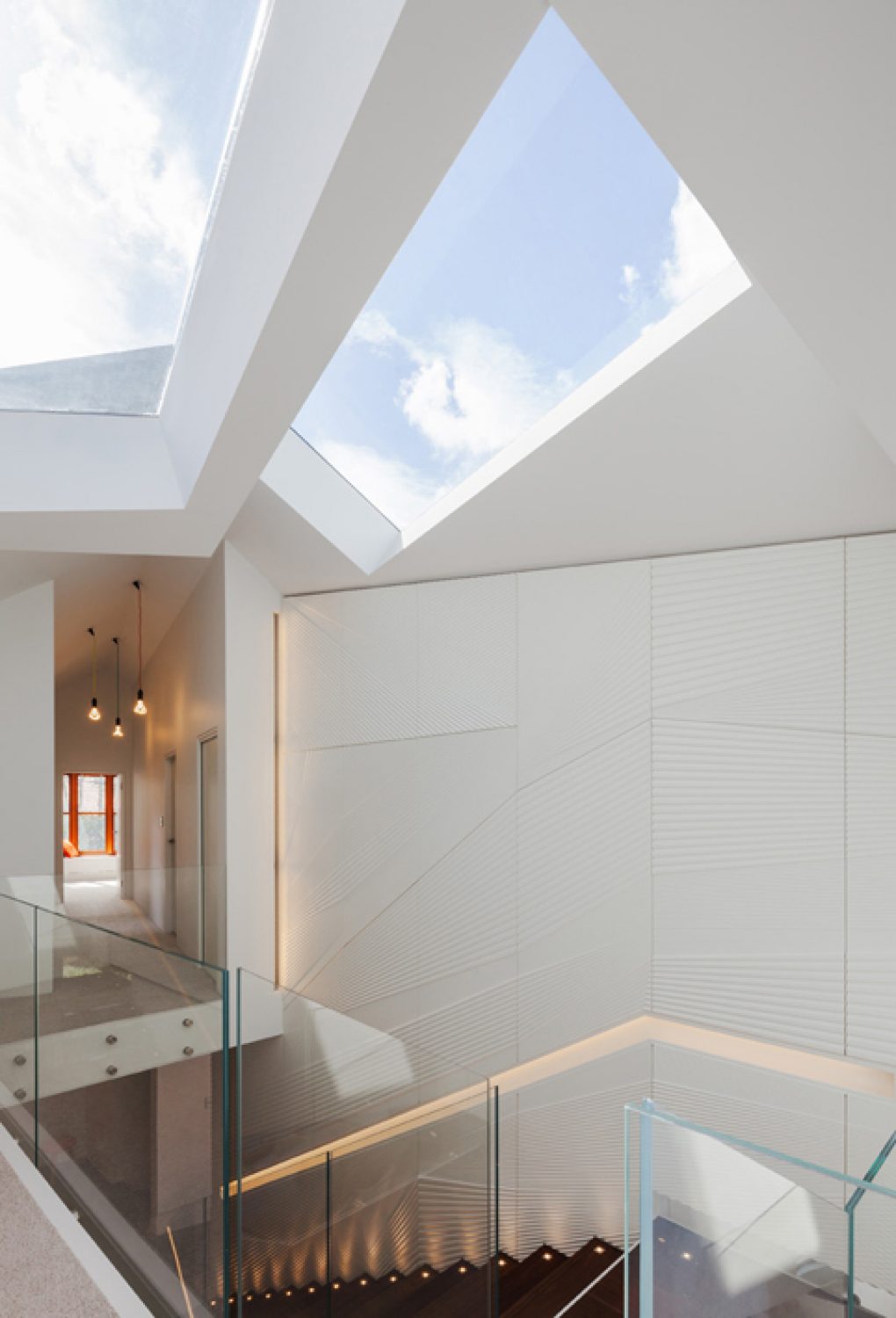 Awards
Grand Prix Winner - Wildcard (with AR-MA), CASF Australia Corian Design Awards 2013
Winner - Residential category (with AR-MA), CASF Australia Corian Design Awards 2013