Future Homes Competition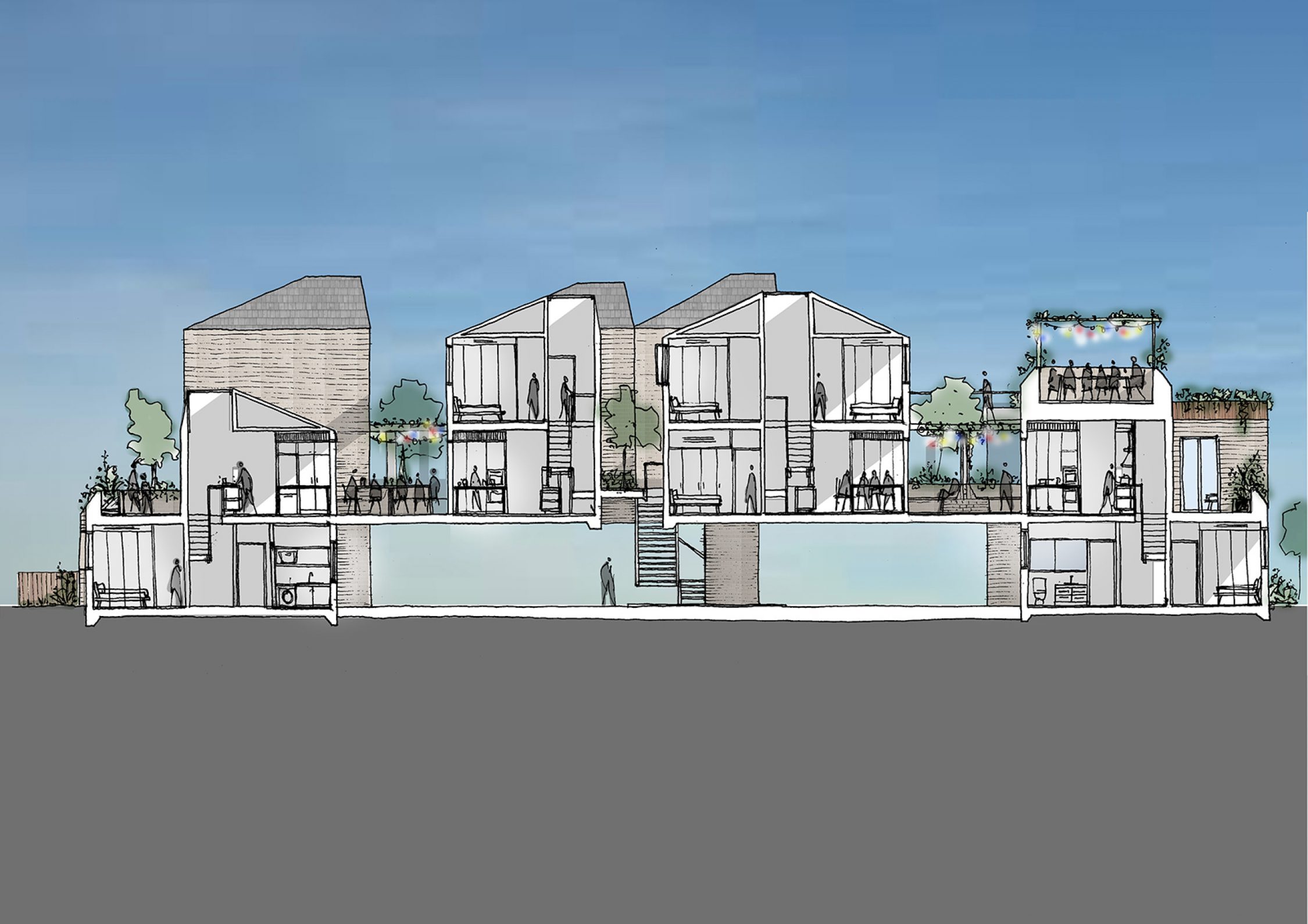 An overlay of spaces, surfaces and landscape that create a housing scheme where neighbours cross paths, share the open sky and inhabit place.
Project.

Future Homes Competition

Category.

Research

Client.

DELWP, Victoria

Location.

Suburbia, Australia

Completed.

2020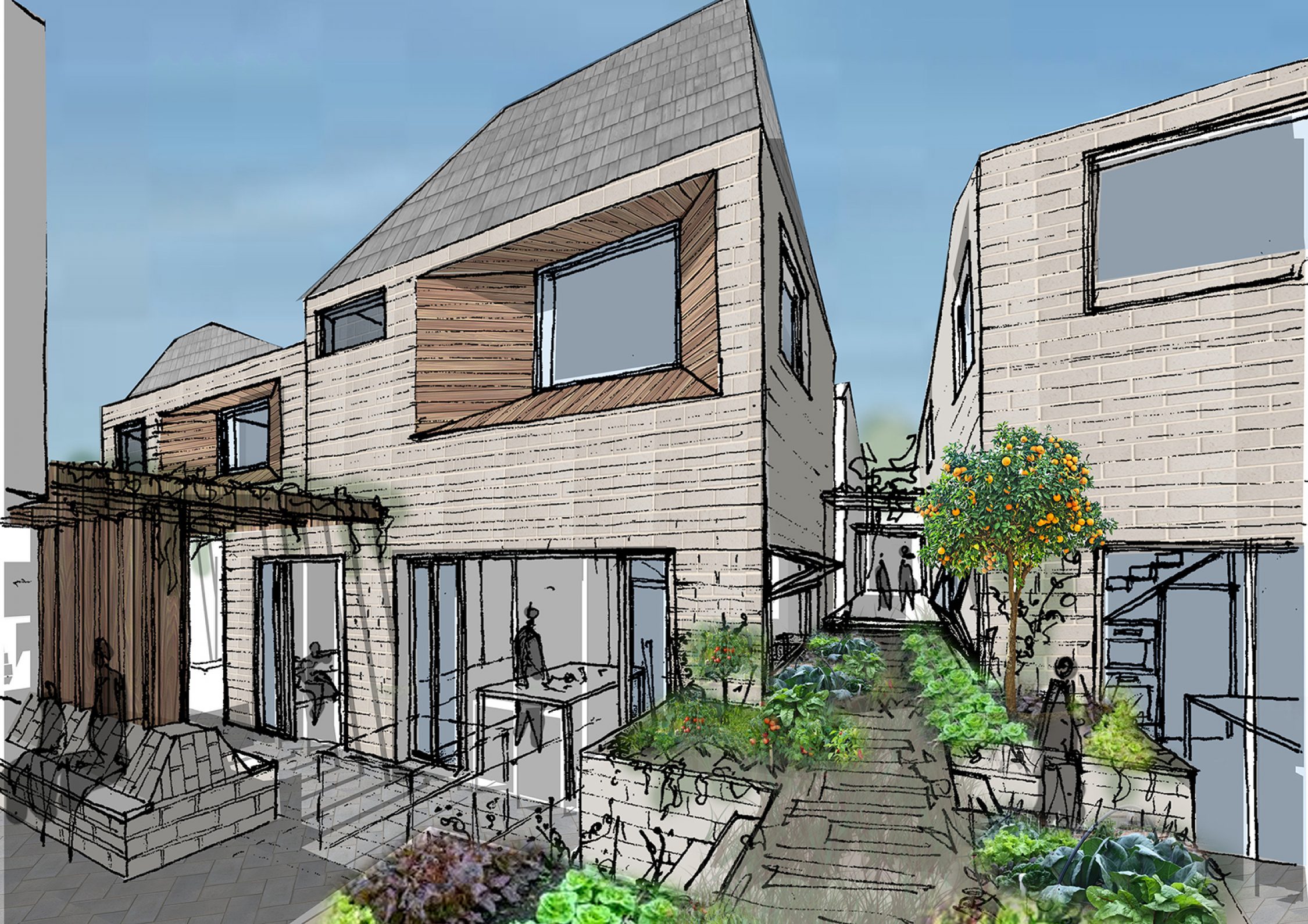 By taking the typical apartment building corridors and turning them "inside out", our Future Homes Competition scheme subverts expectations by transforming dull hallways into green lanes, shared pathways and communal spaces for the use and enjoyment of its future residents. With this generosity and connectivity, the proposal exudes an ethos of openness and harmony through its built form and material language, with landscape and path merging circulation both public and private. This overlay of surfaces and spaces is where neighbours cross paths, share the open sky and inhabit place.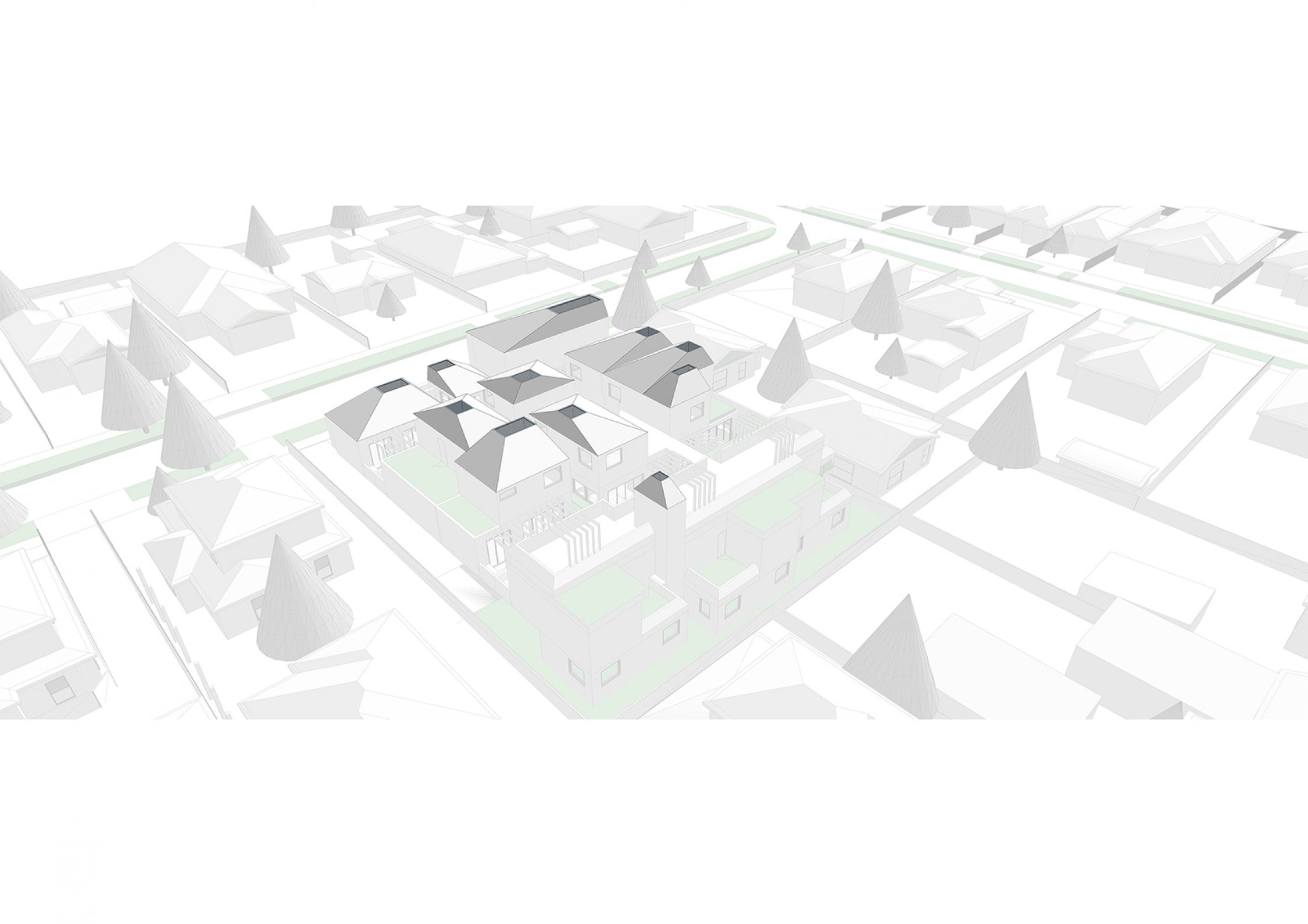 Centred on the concept of the dining table as a place to Come Together, the scheme blurs boundaries by creating compelling connections between internal and external living spaces. The movable table element is a place not only for eating and sharing, but a robust surface for cooking, food production, making and gardening. It is a flexible, built in furniture device by which two (or more) households may gather.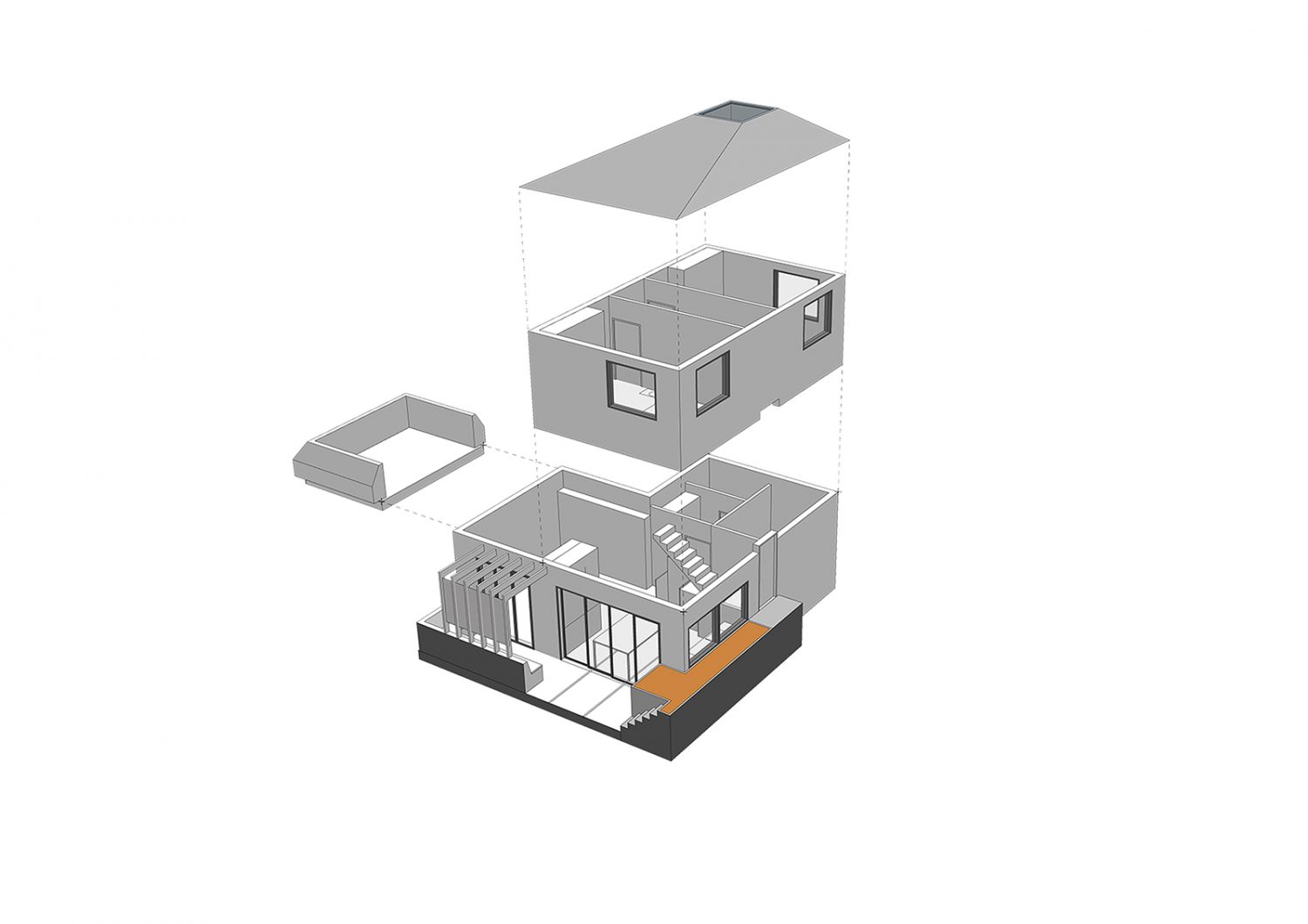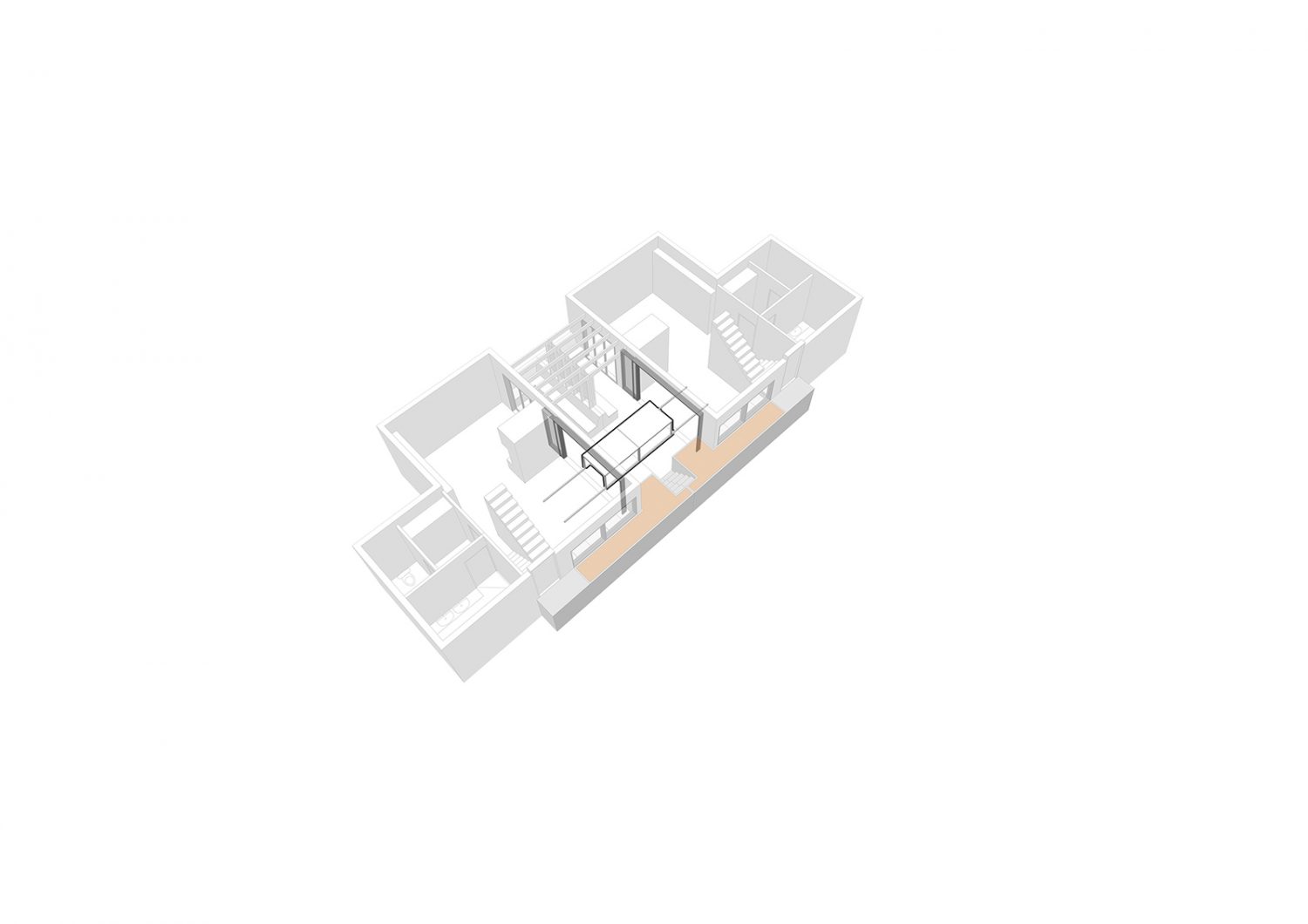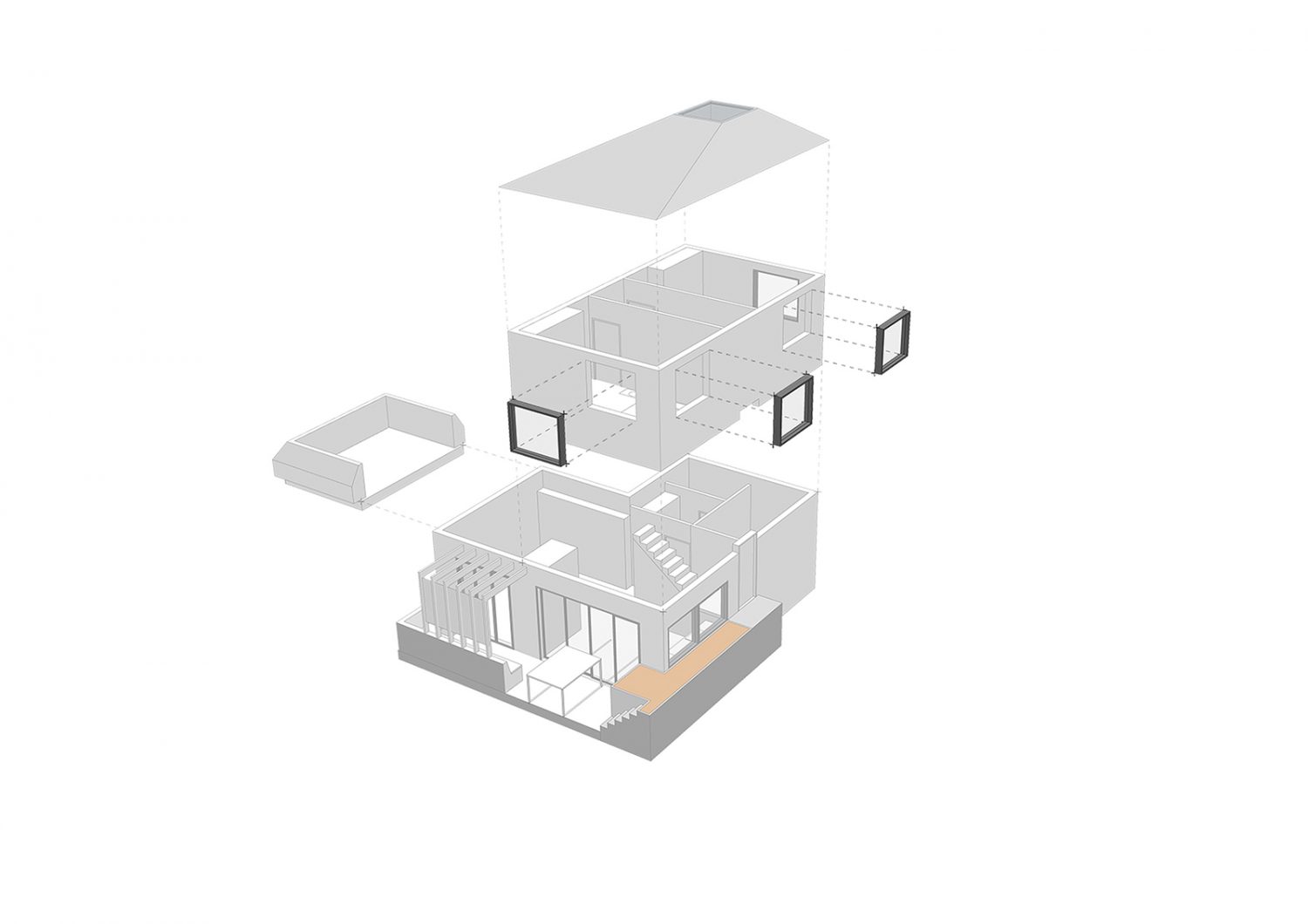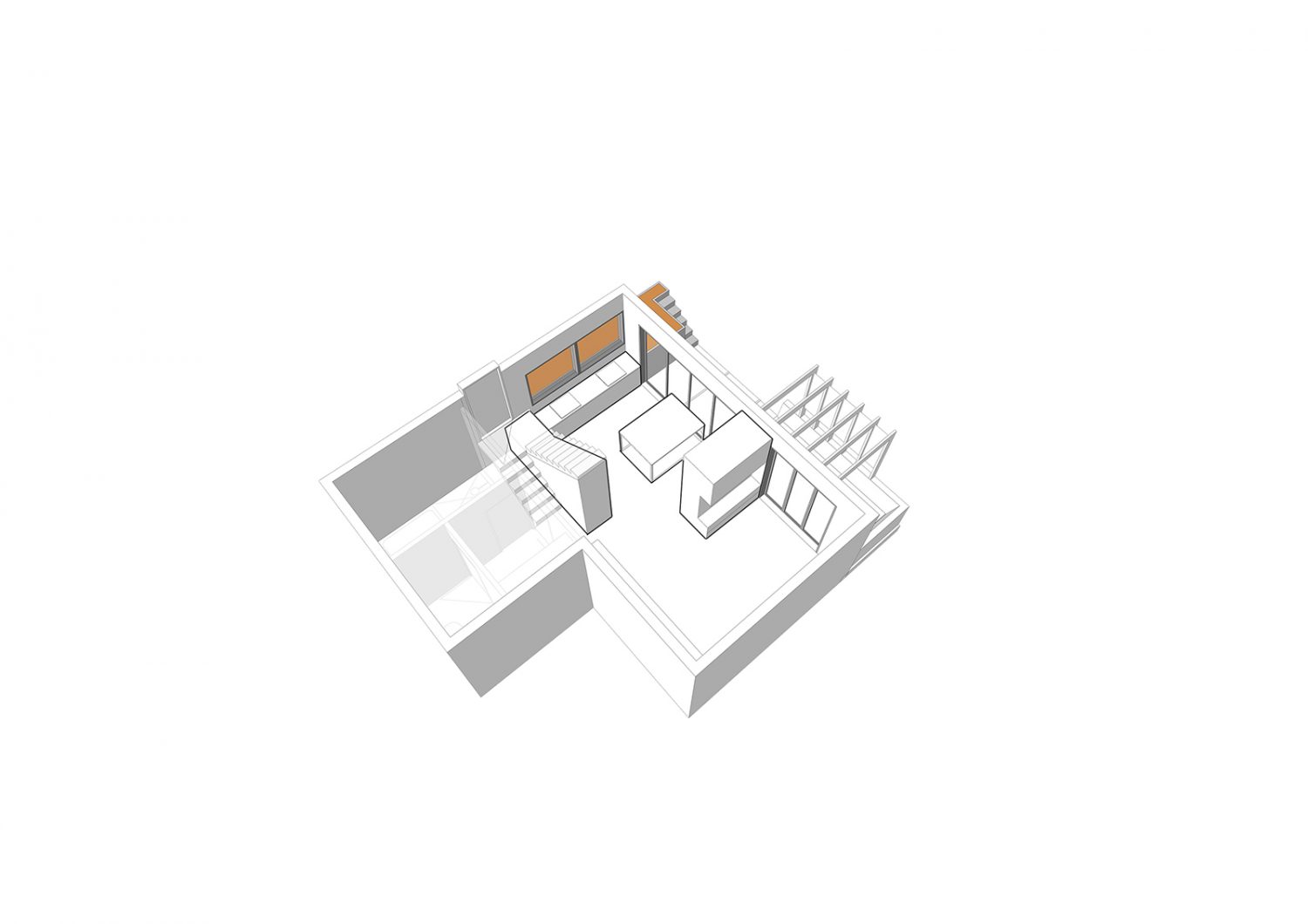 Our scheme contains a network of dwelling types based on the core 'KLD module'. The KLD module captures the open plan living space, with the various dwelling types being developed from a 'catalogue' of standard rooms and elements plugged into the core module. This catalogue, comprising bedrooms, stairs, joinery elements, service space components and external spaces, produces a range of dwelling choices. This occurs through their rule-based application, designed to serve the sustainable design intent and to promote equity of amenity and spatial experience across the site.
In turn, this catalogue of design elements translates into a system of structural and material elements that offer economy, familiarity to the market and most importantly the opportunity for future adaption and alteration – including the potential to conjoin adjacent dwellings.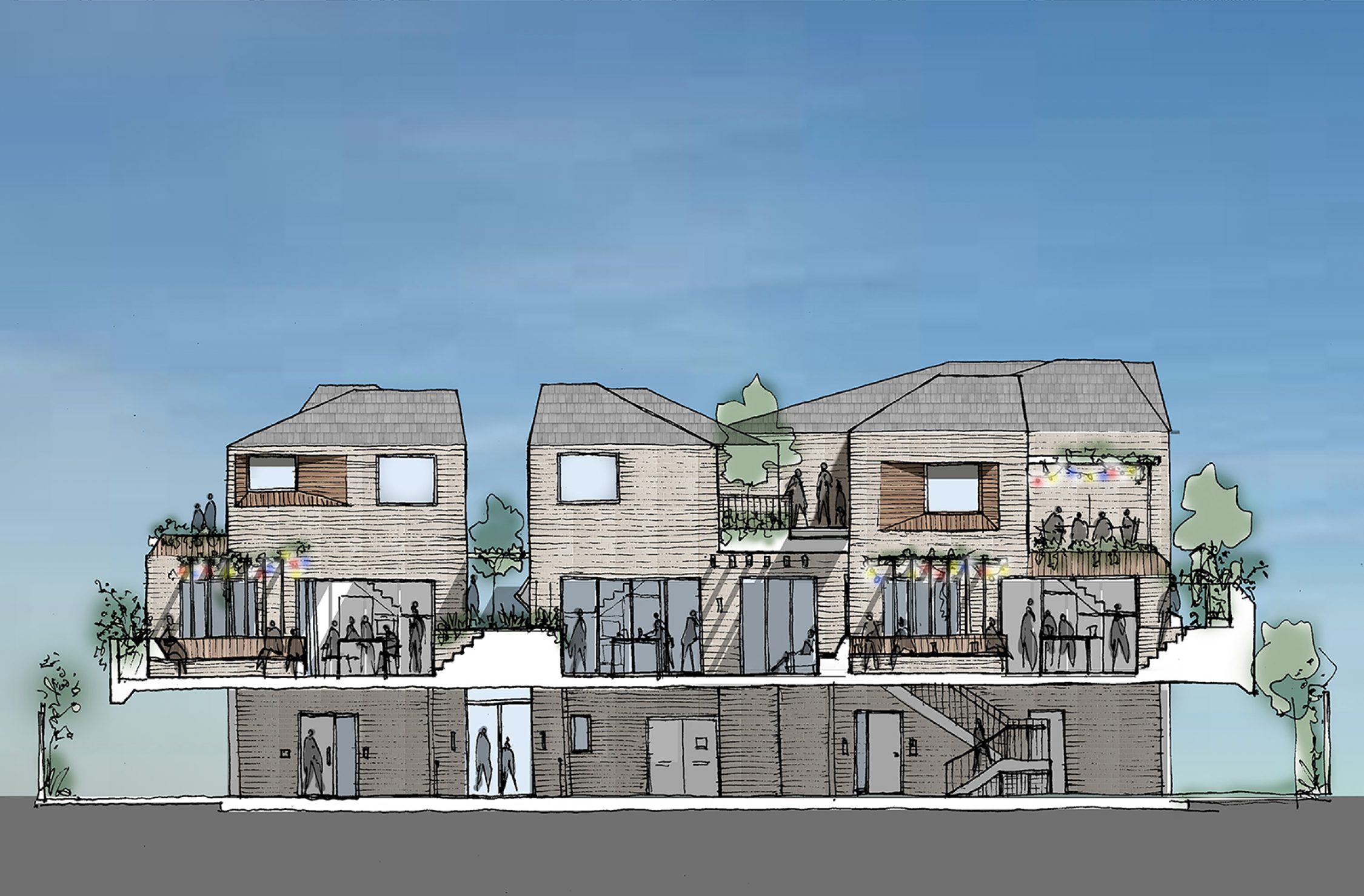 As an augmentation of this individual dwelling amenity, the informal breakout spaces in the green lanes and walkways create pockets of interaction that foster community and encourage use of the larger formalised roof top common area. Gathering and social interaction has an ease about it as the circulation strategy builds on the concepts of 'porosity' and 'soft edges'.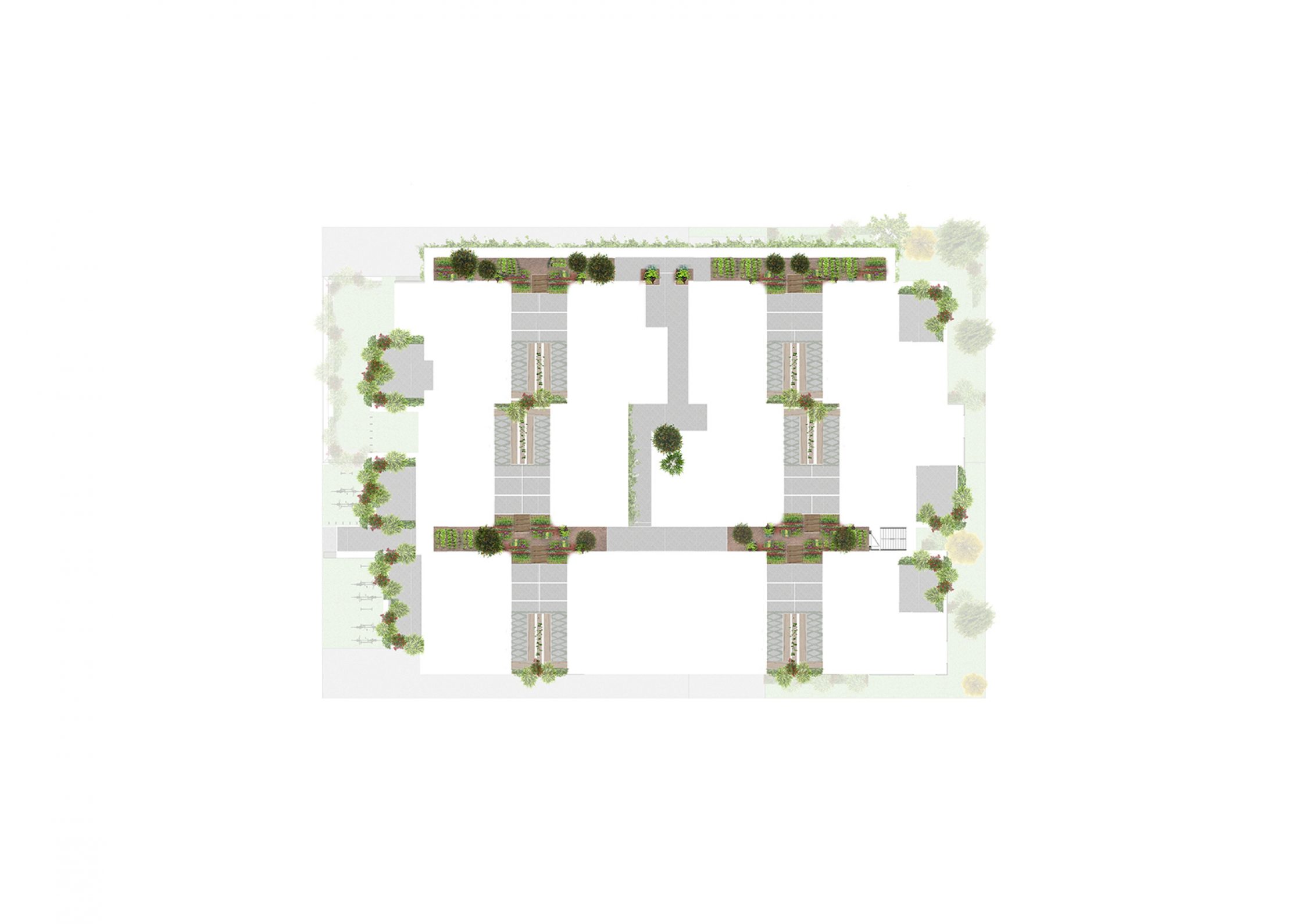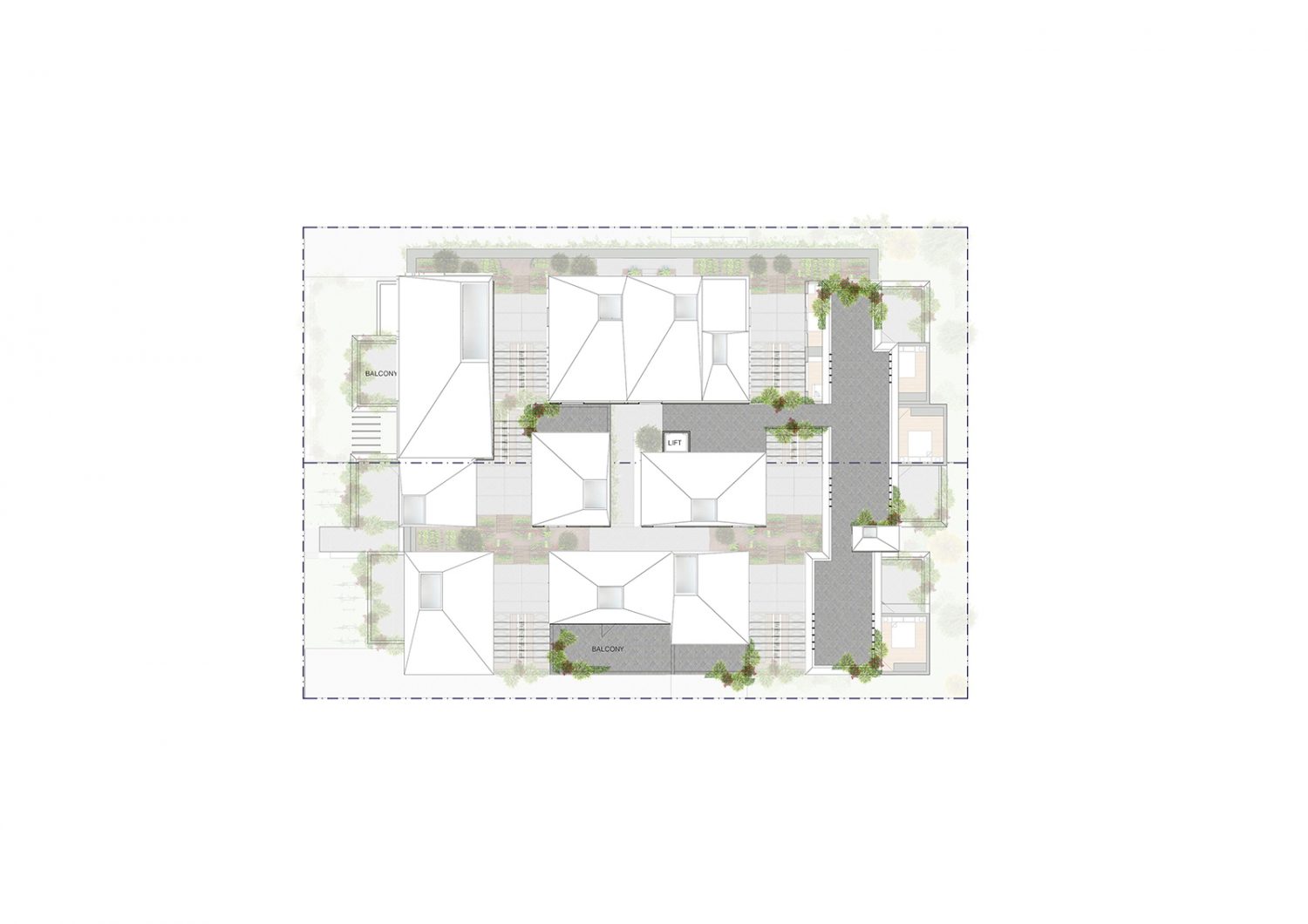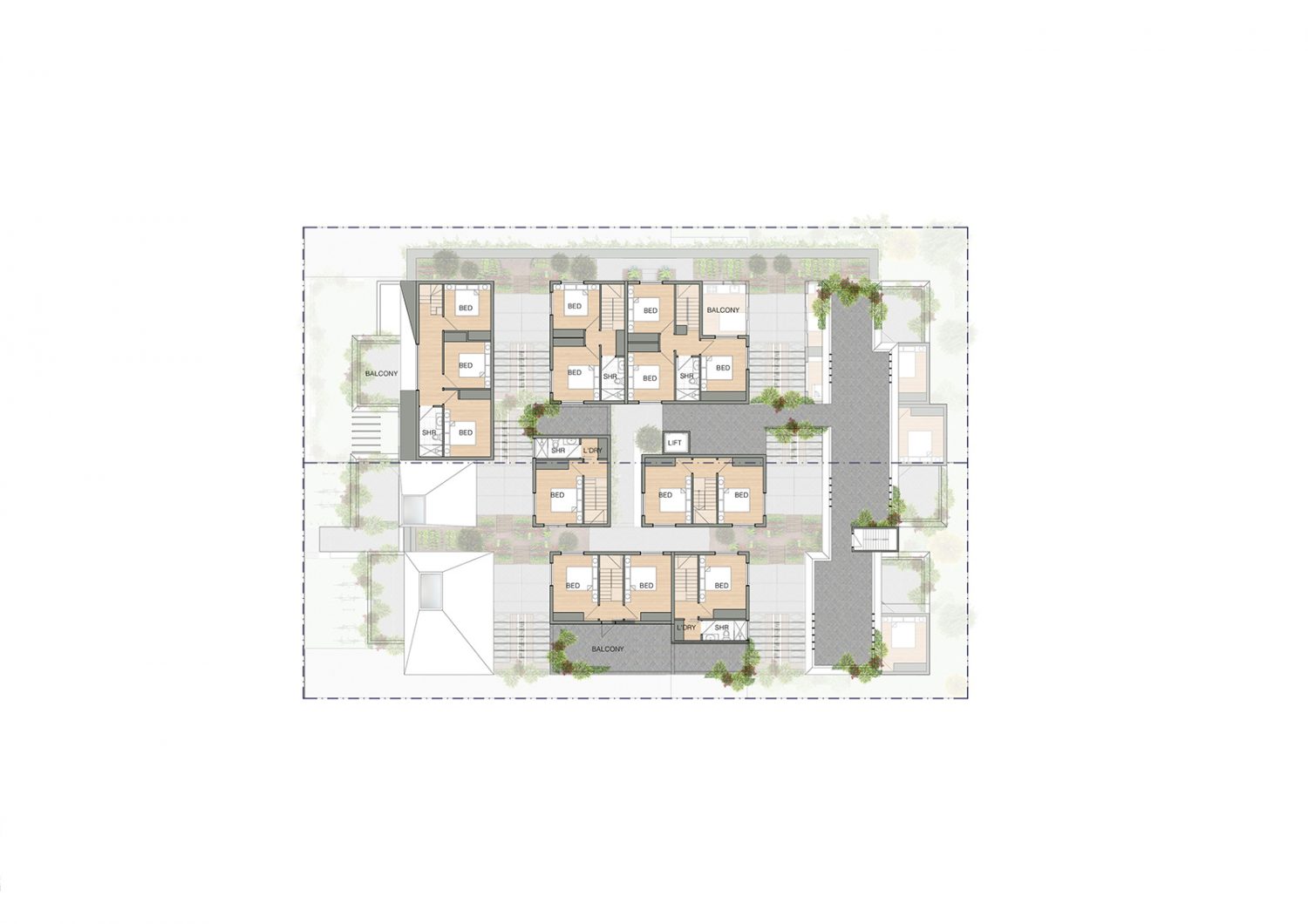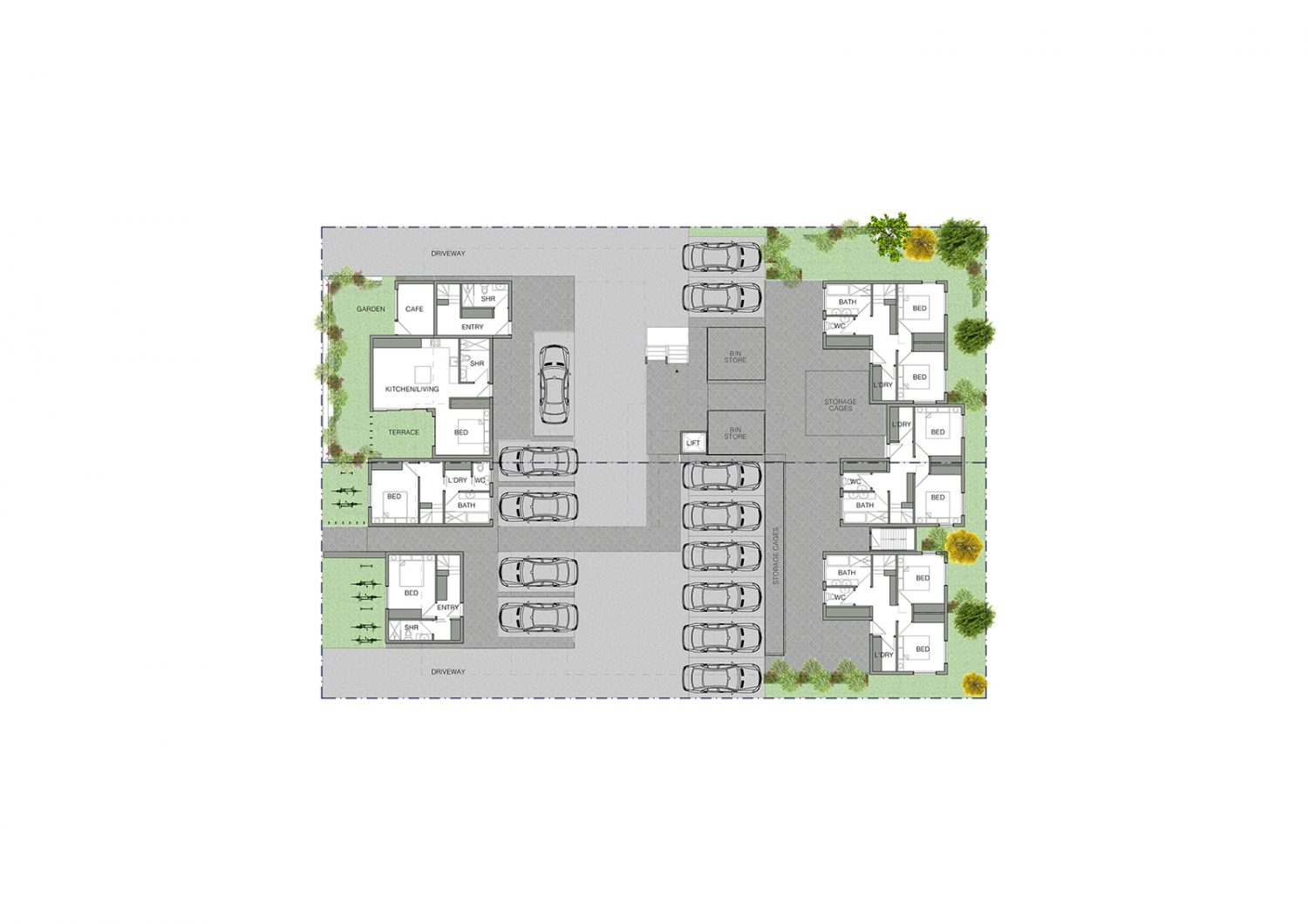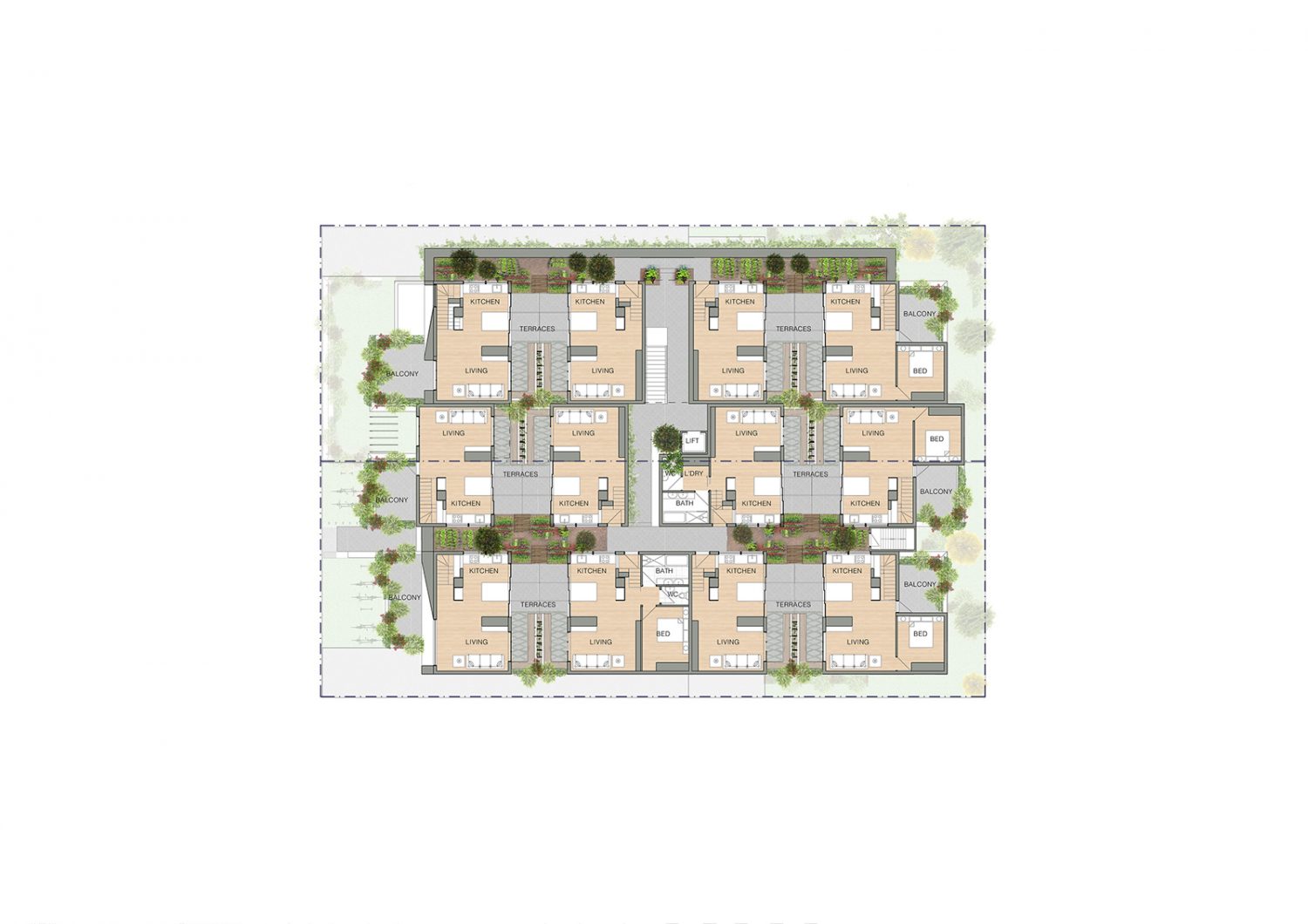 As an array of types, our scheme is a network of thirteen homes and gardens that respond individually and collectively to the needs of adaptable housing. A family-friendly design approach underpins the mix of dwelling types to enable diversity and inclusivity across 'ages and stages'.
Compelling spatial and physical relationships are fostered both between each dwelling and between the scheme and the site. This translates as a broader community gesture through the formal and material language of the proposal and its soft landscaped edges, the proposal working to integrate with and complement its surrounds at the street level and within the suburban milieu.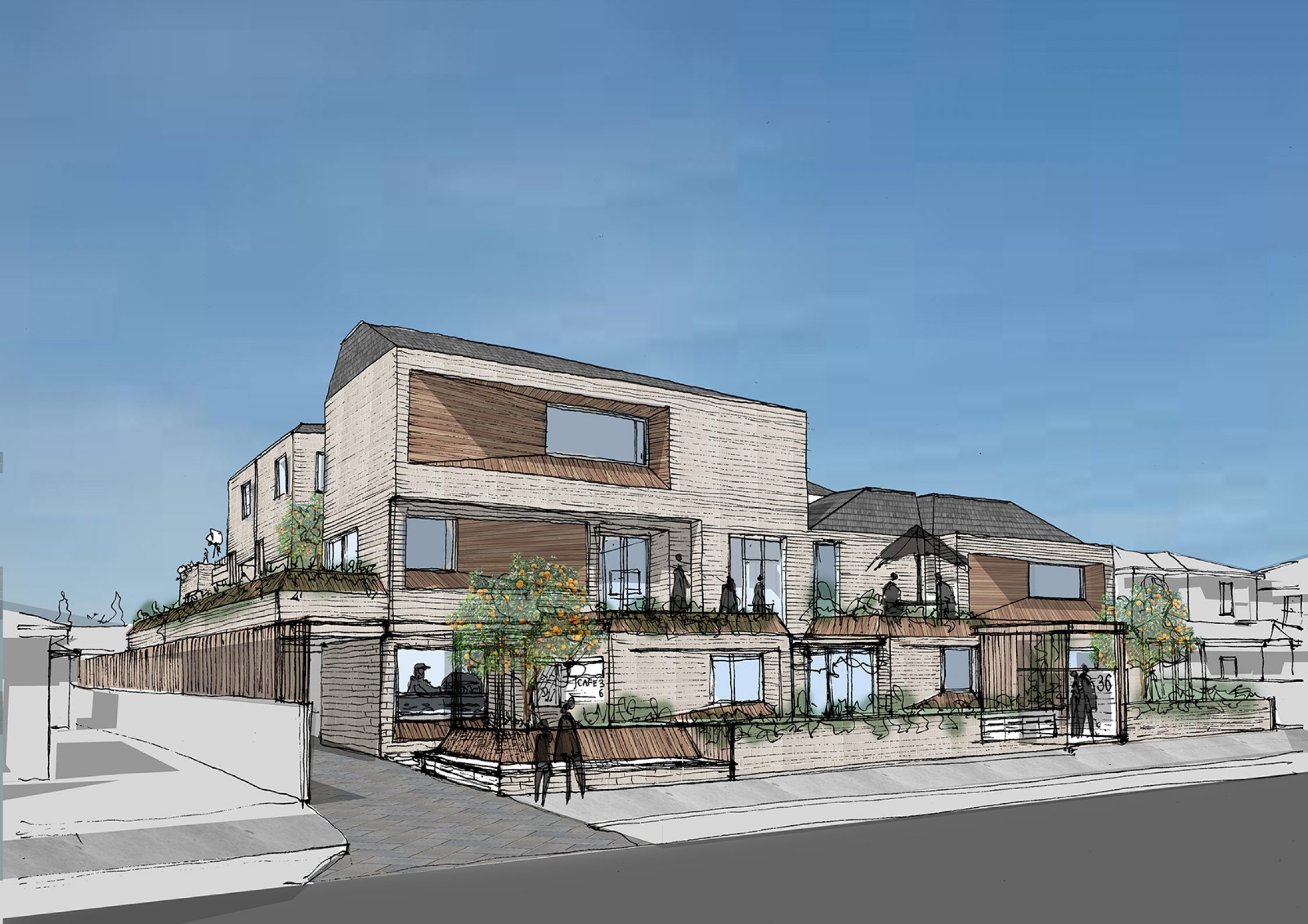 Using a familiar palette of brickwork and tiled roofs, our scheme achieves a respectful response to suburban textures and patterns, allowing more room for a ready acceptance of higher density, contemporary forms in the neighbourhood. Balconies, decks and shared outdoor roof terraces balance interaction with and surveillance of the street, underpinning the soft edges of the landscape concepts in the scheme.