Shelf House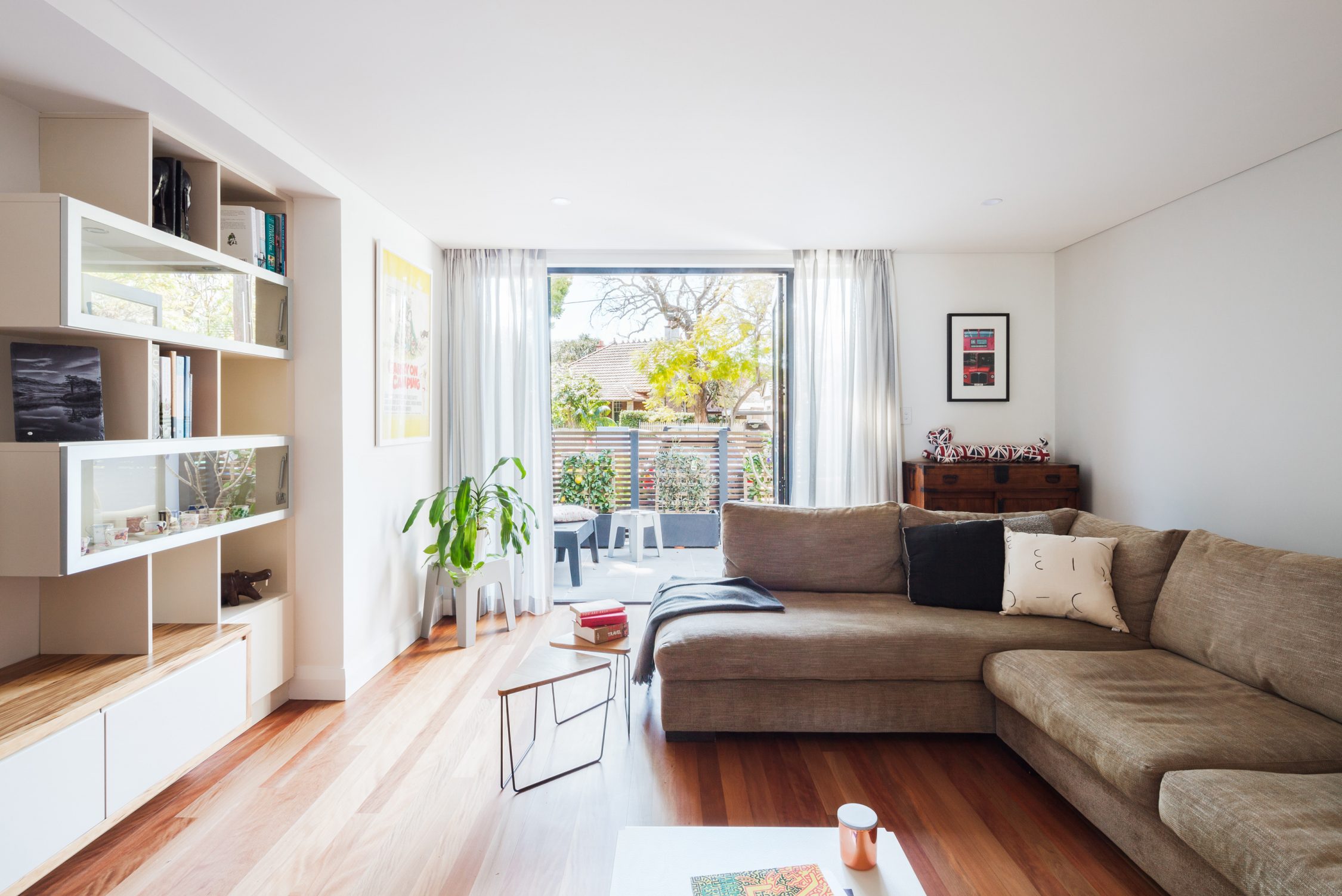 A complete recalibration of this townhouse floor plan and its spatial qualities achieved radical change with minimal alteration, finding a place for all the books along the way.
Project.

Shelf House

Category.

Residential

Client.

Private

Location.

Mosman, NSW - Cammeraygal land

Completed.

2016

Photography.

Katherine Lu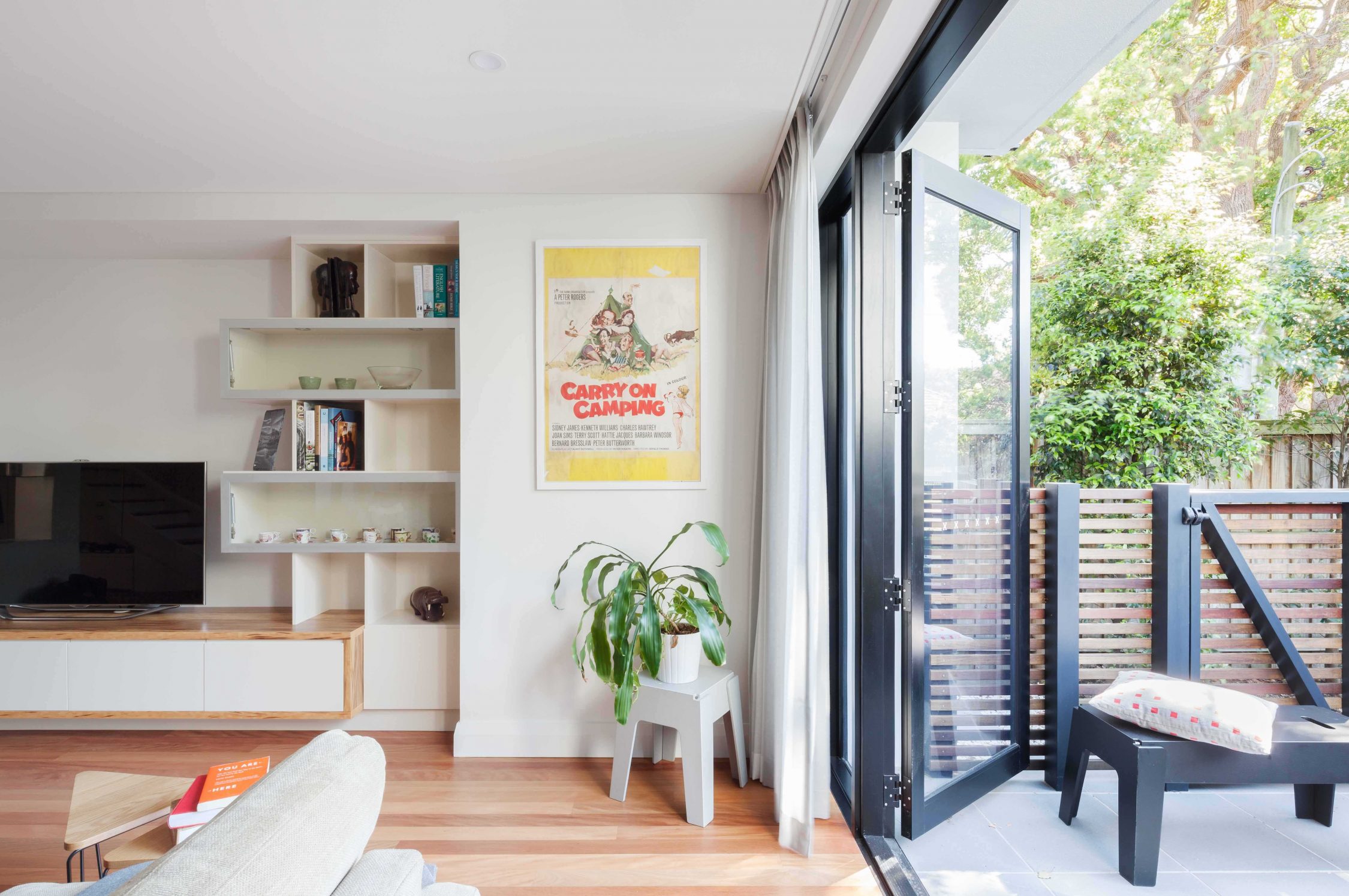 In transforming this spec-built modern townhouse, we addressed its most fatal flaw - an interior plan layout and fenestration openings that mirrored the adjoining townhouse, but ignored the dwelling's western orientation and the significant overlooking from the nearby apartment block neighbours.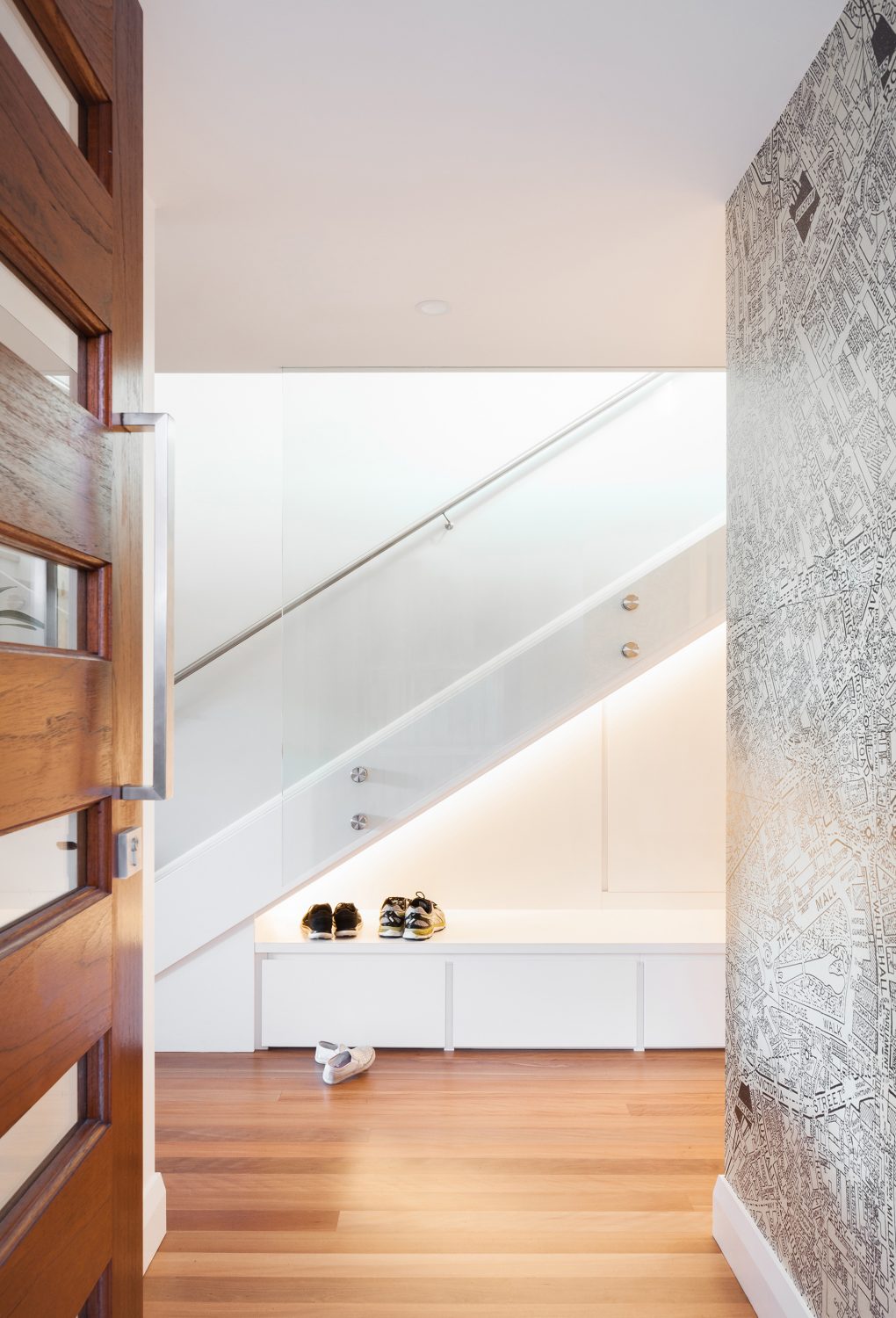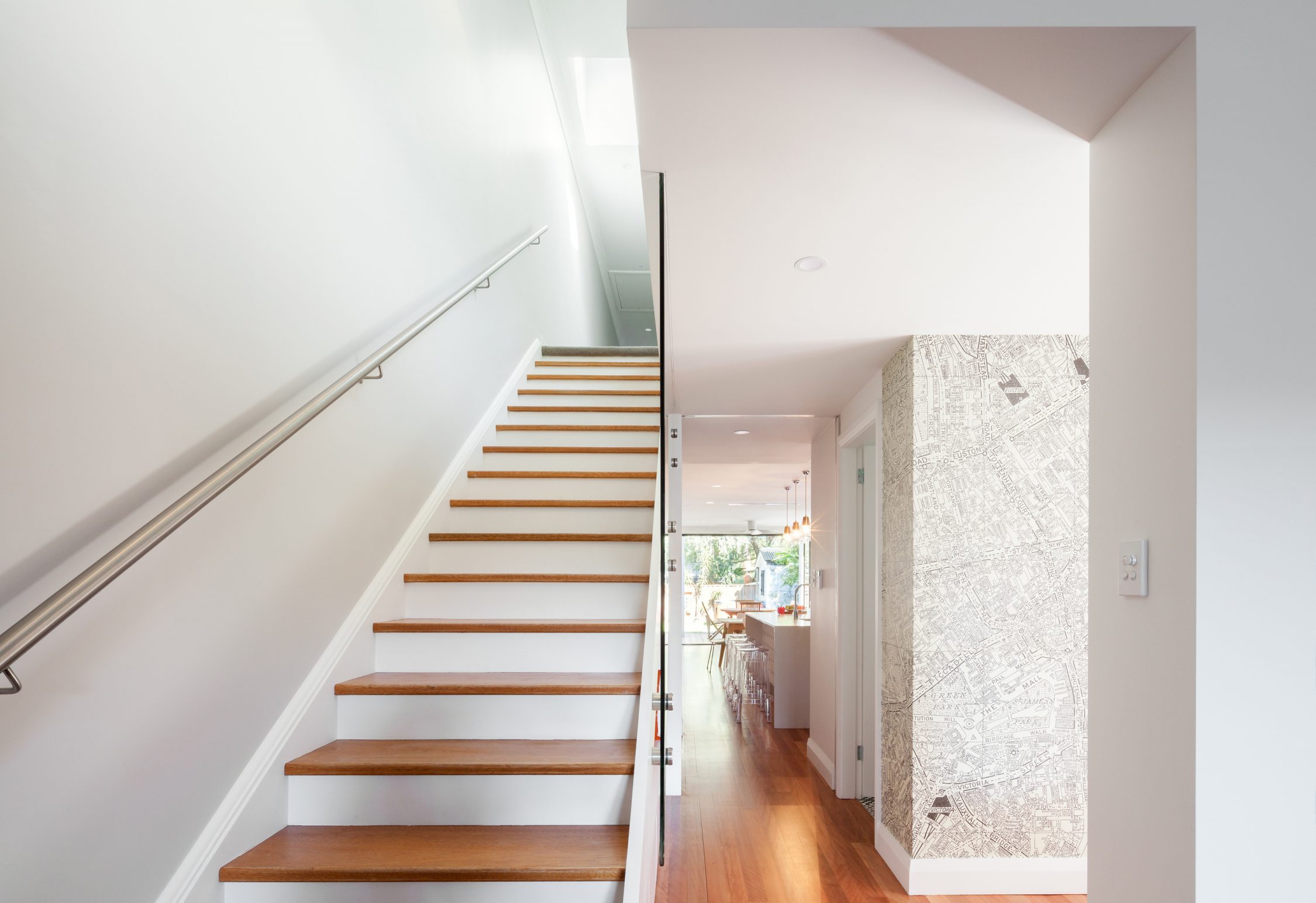 A redundant west-facing 'cut-out' was reclaimed and incorporated into the kitchen and service spaces, freeing up floor area for the ground level living area. A new side entry was created, allowed the lounge room to be enlarged, flowing out to a newly enclosed front courtyard.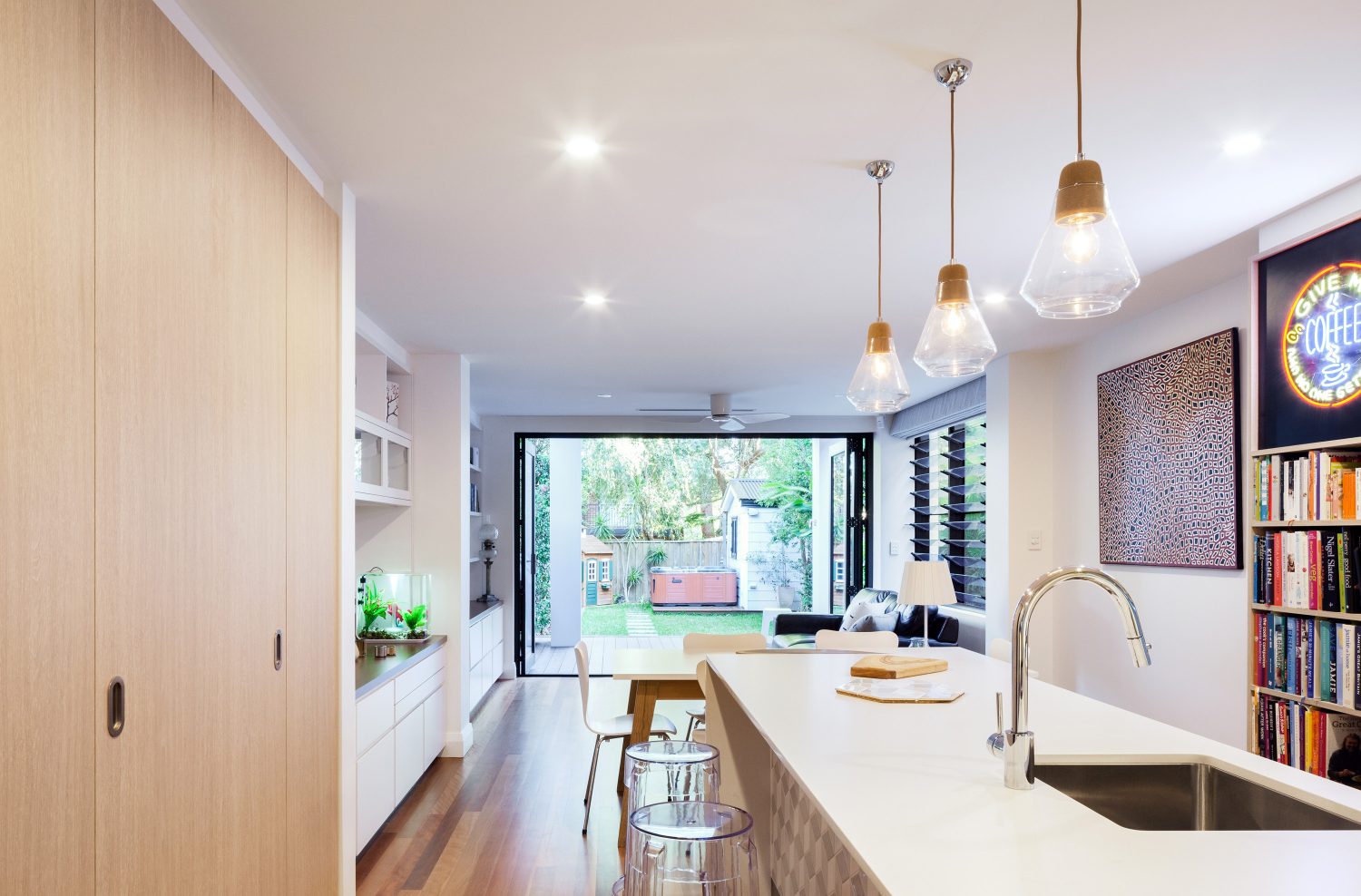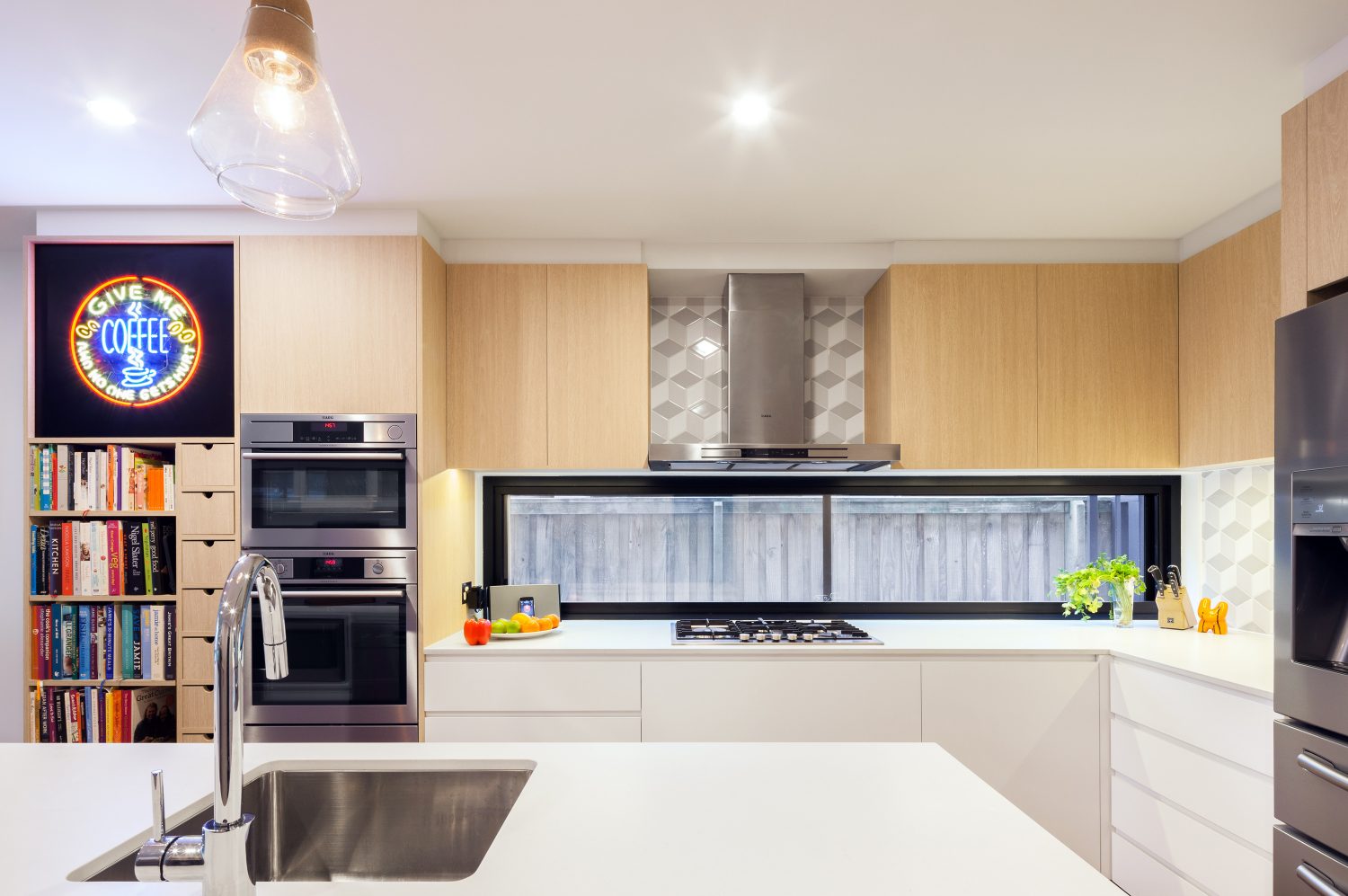 The reorganisation of the ground floor plan has both created a sequence of light-filled living spaces and allowed a more generous and social kitchen, complete with large island bench, wine fridge and prep pantry.
A highly-detailed, flexible joinery installation dubbed 'the great wall of storage' has been installed along the blank party wall as a unifying functional element, entailing a child's drawing table, shelving for books and objects, the family fish tank, home entertainment equipment, and crockery.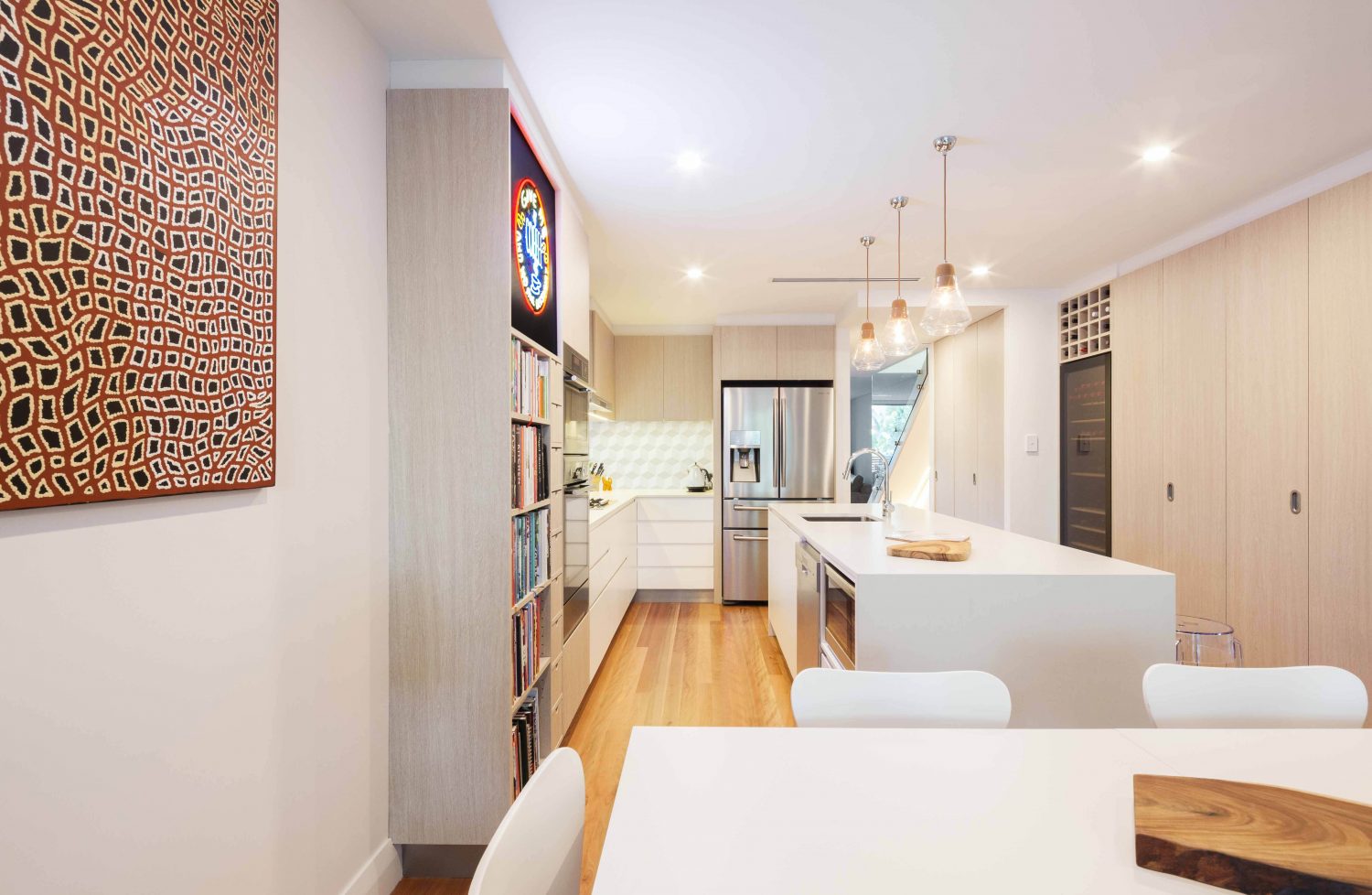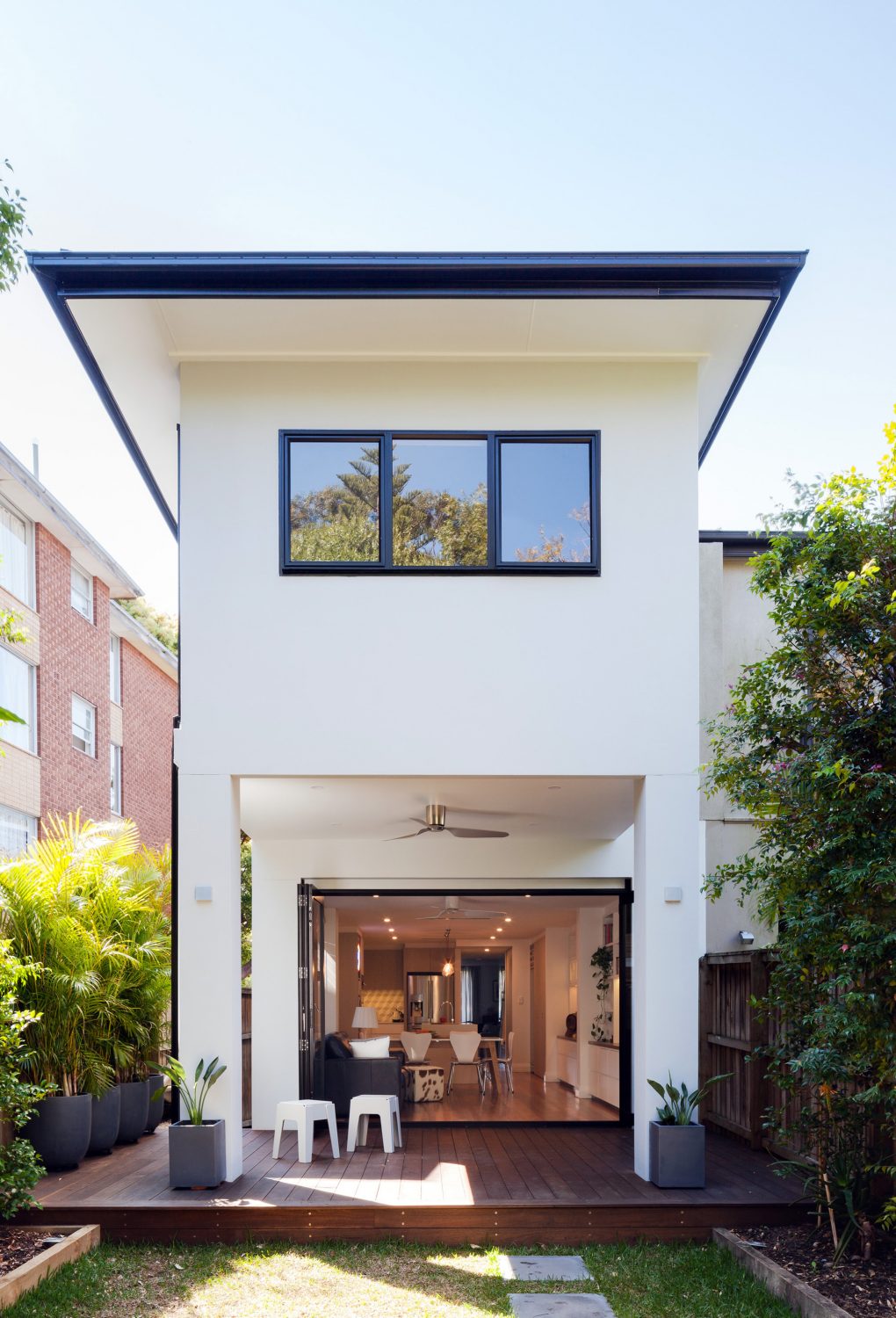 With economy and everyday functionality in mind, the existing timber staircase was refurbished and given a new glass balustrade, the under-stair space becoming an informal seat and everyday storage.
Upstairs was reconfigured and extended to convert a former walkway into a sunny home office, an additional bedroom forming a new cover above the rejuvenated rear deck, encapsulating the significant aesthetic, amenity and accommodation improvement of the dwelling.