How we work: Concept Design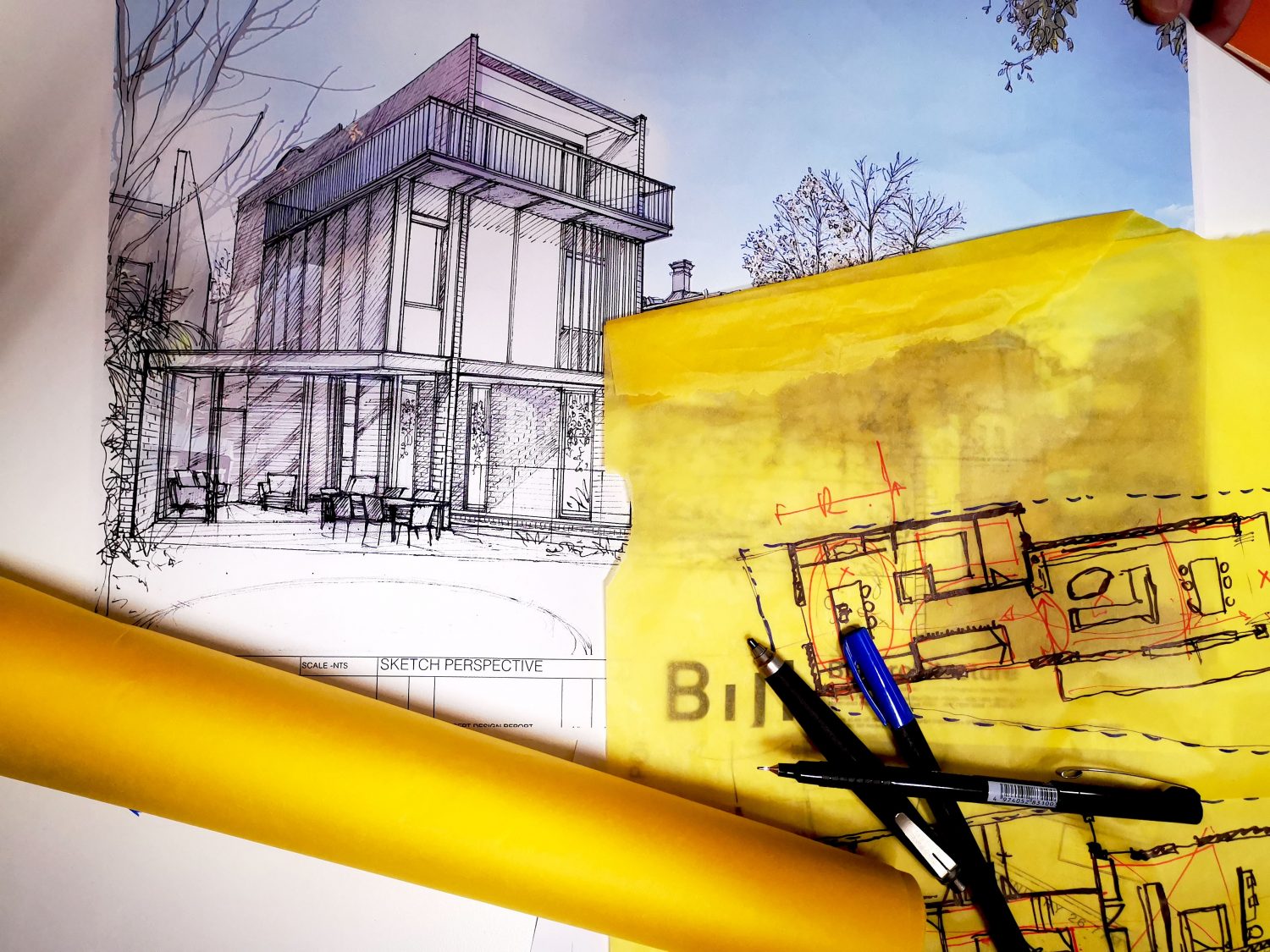 Clients of Bijl Architecture love that they receive two or three design concepts to choose from. By producing multiple designs we test a client's brief through a variety of options. We explore different forms and aesthetics, varied orientations, room layouts, single or multiple levels, cost expectations, relationship with landscape, planning obligations, and material possibilities. This consultative approach is core to our philosophy and services. Together we explore ideas to help you understand what you want to achieve with your project.

We present each concept design with a sketch layout, and generate project-specific sketches, site analysis, a written report outlining the brief, process, costs, considerations, opportunities and concept ideas. Mood-boards evoke where we think the project could go in terms of its material and tectonic expression – how it could be built.
After presenting the concept designs, we then move on to the Design Development stage, which commences with a feedback meeting where our clients share which design ideas they liked the most, and why. We then discuss and workshop these ideas as well the evolution of their project brief, and outline how the ongoing design process will consolidate their responses and reflections.